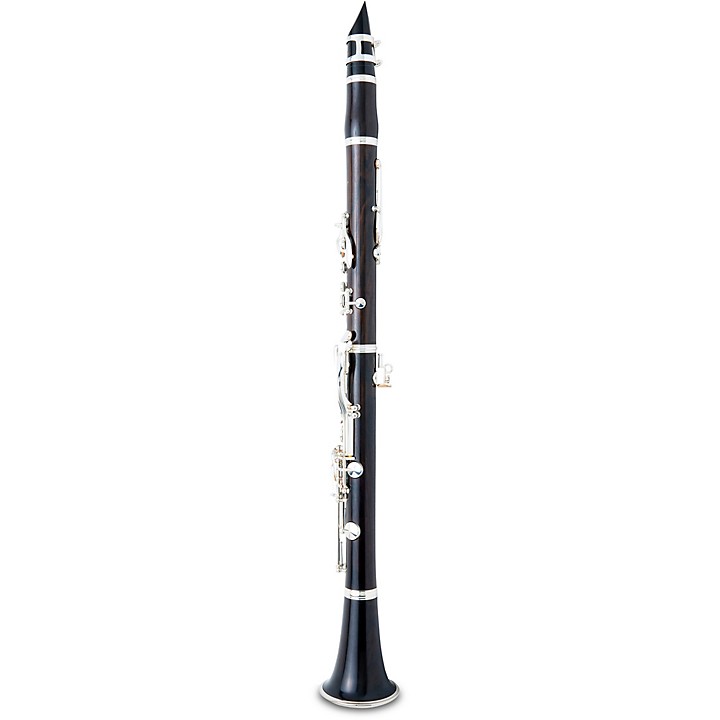 Clarinet for professional players with case included.
The YCL-650II Professional Bb Clarinet is expertly crafted from high-quality grenadilla wood and produces a warm, nuanced tone perfect for any genre. Decorated with an elegant 17-key, 6-ring Boehm system that complements its rich grenadilla construction, the YCL-650II clarinet has been designed to inspire. An adjustable thumb rest provides comfort for all hand sizes and durable leather pads eliminate excess noise for a clear, focused sound. For musicians seeking an instrument to shape their creative vision, the YCL-650II clarinet delivers a peerless experience.
The YCL-650II clarinet's grenadilla wood body resonates with a rich, complex tone that inspires expressive play. Grenadilla wood is known for its tonal qualities, with a warm, rounded sound perfect for lyrical phrasing or technical passages. The wood's natural resonance provides subtle overtones that give depth and nuance to each note.
Yamaha designed the YCL-650II clarinet with a 17-key, 6-ring Boehm system that provides complete mastery over the instrument. The Boehm system's innovative key placement enables fluid fingerings for chromatic passages, trills, and altissimo notes. With the Boehm system, the YCL-650II clarinet produces a clear, articulate tone for any playing style.
From its adjustable thumb rest to its elongated E/B levers, the YCL-650II clarinet has been engineered for comfort. The clarinet's thumb rest can be customized to different hand sizes, enabling natural, relaxed positioning. Leather pads prevent excess noise when keys are pressed or released, for a seamless playing experience. Overall, the YCL-650II clarinet's adjustable components allow musicians to make the instrument their own.
With additional features like silver-plated keys, a protective case, and a cleaning cloth, the YCL-650II clarinet is a comprehensive package for clarinetists of all levels. The clarinet's keys resist tarnish for an enduring, polished appearance. Its protective case and cleaning cloth help keep the grenadilla wood body and silver keys in pristine condition when not in use. Together with its rich tone and innovative design, these accessories make the YCL-650II clarinet an ideal choice for dedicated clarinetists.
Features
Key of Bb
Grenadilla wood body, barrel and bell
Adjustable thumb rest with strap ring
Leather pisoni pads
4CM hard rubber mouthpiece
CLC-65 case and CLB-65II case cover included