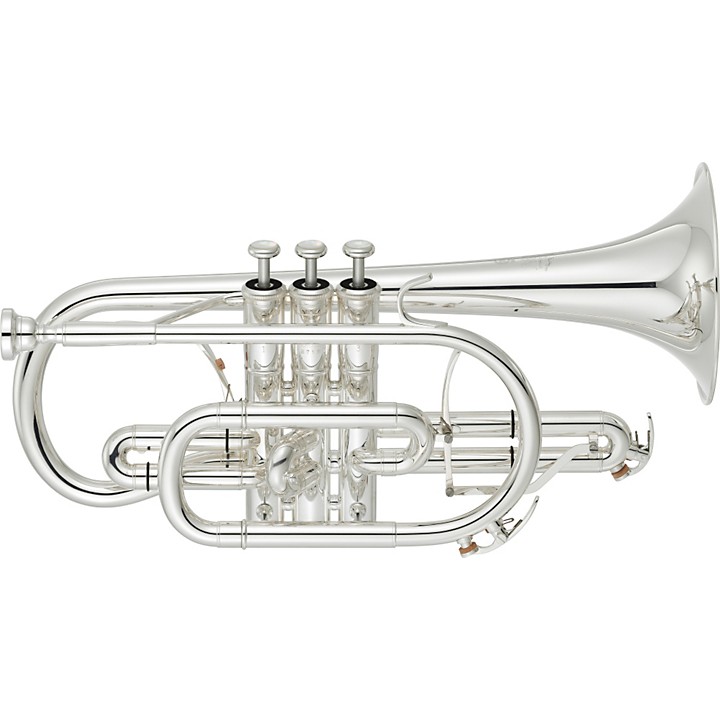 A wonderful splash of color for your collection.
The Neo cornet line provides a greater breadth of tonal colors for the ultimate freedom of expression. The use of gold brass for the lead-pipe and main tuning slide give these new cornets a rich, flexible sound and excellent response in the high register. Developed with 3 of the brass band world's most successful cornet players and conductors, these highly expressive cornets bring new musical possibilities to both solo and ensemble performances.
Specifications
Size/WeightDesign/Architecture Detail
Bell Diameter: 5"
Bore Size: 0.469"
MaterialVoicesAccessories
Included Accessories: Case CRC-830
Mouthpiece CR-16E(S)
Features
Gold brass has been newly adopted to the part of the tube leading from the leadpipe to the valves, delivering the depth of sound and richness of tonal color that is required for traditional brass bands
The one-piece bell provides a wide palette of tonal colors and improved response
Custom-designed single case features a better fit and provides more protection when transporting your Neo cornet