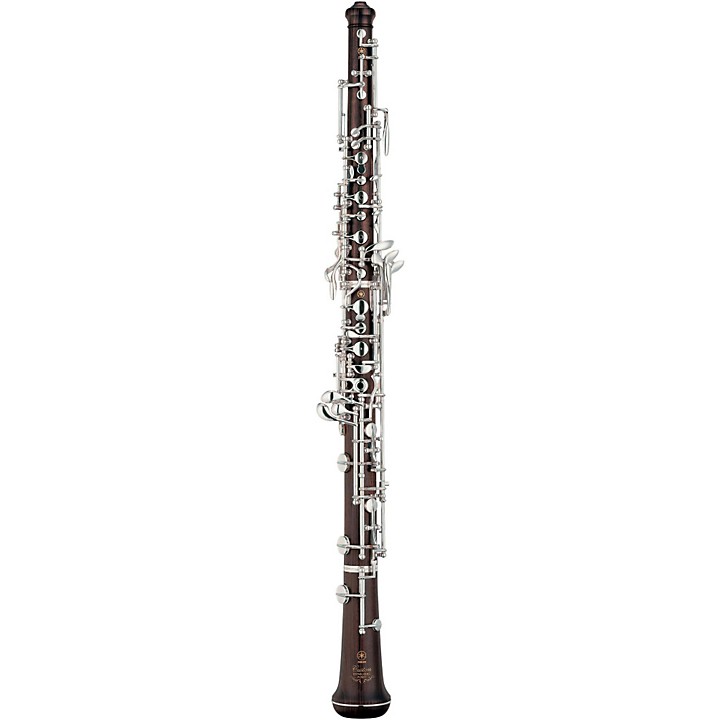 Soft and warm intermediate oboe.
The YOB-441 is made of the finest quality aged and seasoned kingwood for a rich professional sound. A Kingwood body has a soft tone and can be played in good harmony with other wind and string instruments. The comfortable and cozy tone suits chamber music. The size and placement of the toneholes is the same as Yamaha's Custom models, giving even and accurate intonation and making the 441 the most 'Professional' sounding intermediate model you will ever find.

The new bore design, which incorporates vertical integration is similar to that of the YOB-841 professional model. This results in improved projection and improved tonal quality. Also similar to the YOB-841 professional model, the new tone hole design provides the player with a smooth even response and improved intonation. Skilled artisans braze and adjust all keys on Yamaha oboes by hand to optimize the balance of each instrument.

As a result of using stainless steel, the screws will be more resistant to corrosiion and will ensure a smooth, reliable action. The French taper design will allow for precise adjustment. Likewise, durability, key balance and a more comfortable feel are all benefits of using stainless steel as the spring material.

Comes with hardshell case and case cover.
Specifications
System: Conservatoire (semi-automatic octave system)
Bore style: American
Key systems: Identical to models without the 'L' suffix
Mechanical features: Left-hand F key, Fork F resonance key, Low Bb resonance (vent)
Trill keys: Low B-C#, low C-Db, C#-D#, D#-E, F#-G#, G#-A, Ab-Bb, A#-B, B-C#, left C-D, right C-D
Pads: 9 cork, 14 felt pads
Body material: Kingwood Inner-pipe (upper joint)
Key materials: Silver-plated nickel silver keys
Toneholes: POM resin (except metal octave vents)
Options: With 3rd Octave Key (YOB-841LT)
Features
Newly designed, highly polished bore
Handworked keys
Newly designed undercut tone holes
Nickel silver bell ring
Stainless steel French taper screws
Stainless steel needle springs