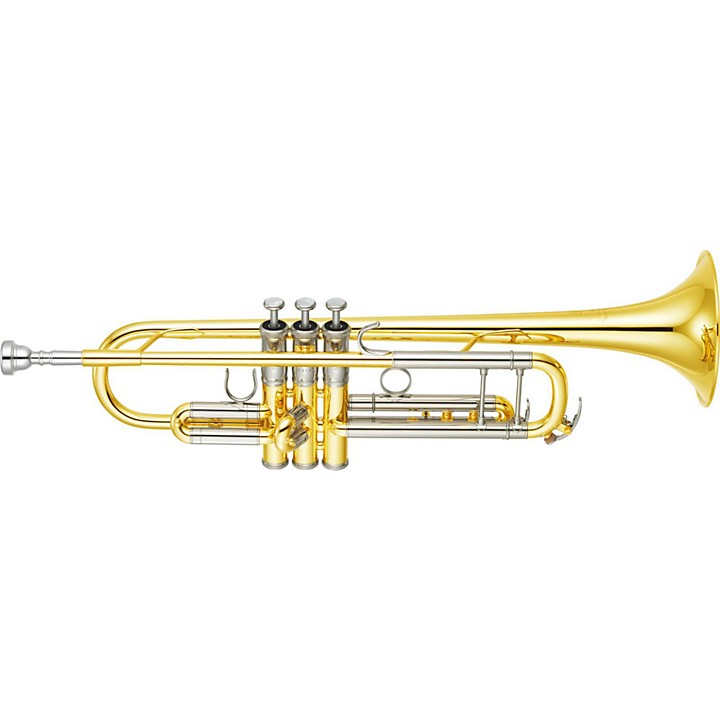 Large bore for more power and projection.
Xeno (pronounced 'Zeno' ) trumpets are designed for those who want power and projection as well as a big warm sound. Developed from more than 30 years' research with leading artists throughout the world, Xeno trumpets incorporate their dreams, their experience, and their talents-as realized through the skills and ideas of some of the world's best designers and craftspersons. The YTR-8345 Xeno trumpet is finding acceptance in major symphonies and on jazz and commercial stages across the world. Its larger bore makes for a powerful lead sound.

Traditional hand-craftsmanship augmented by cutting edge manufacturing technology has created an extraordinary quality of unprecedented consistency. The Xeno' s heavyweight construction produces a solid tone core for a rich strong sound that won' t spread or break up no matter how hard you push it. It blows freely and comfortably, while still providing enough air resistance for quick response and superb tonal flexibility. And the hand-hammered one-piece bell gives an agile, quick response with a beautiful tone.

This new generation of Xeno trumpets have an improved, lighter response with control in all dynamics without losing its versatility. A lighter weight piston and valve casing concept as well a new long-type water key has been implemented to optimize the overall performance. The redesigned bell taper contributes to the instrument's strong presence and centered tone.
Specifications
Level Custom Xeno Series
Key of Bb
Bore L: .0462"
Bell Diameter 4 7/8"
Leadpipe Gold Brass
Body Material Yellow Brass
Bell Material Yellow Brass; One-Piece
Weight Heavy
Key Buttons Mother of Pearl
Finish Gold Epoxy Lacquer (YTR-8335/G); Silver (YTR-8335S/GS)
Pistons/ Valves Monel; Two piece valve casings
Mouthpiece 16C4-HGP
Features
Hand-lapped slides and Monel pistons
Hand-hammered one-piece annealed bell
Double main tuning slide braces
One-piece drawn leadpipe
Choose lacquer or silver plate
Wood frame deluxe case