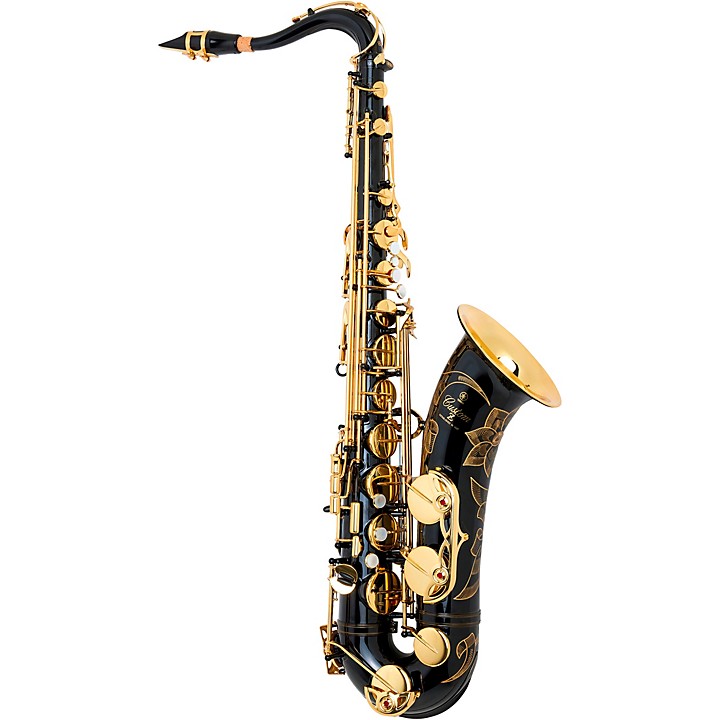 An updated classic.
On the 10th anniversary of their introduction, the Custom Z saxophones have been reexamined from neck to bell. They now offer the ultimate combination of expressiveness, response and control while staying true to their free-spirited origins. Since the Custom Z was developed in 2003, the technology, craftsmanship and specifications of the Custom Z series have continued to improve to fulfill the needs of the highest level musicians.

In the tradition of the much-coveted vintage saxophones, the 82Z now comes equipped with a one-piece bell. This feature drastically improves low-end response and offers the player a wider palette of tonal color. More elaborate with finer detail, the new engraving design offers delicate beauty.

This YTS-82ZII Custom Z tenor saxophone also features domed metal resonators that offer an outstanding response and deliver a wider dynamic range. The entire range of the instrument has a clearer pronunciation, providing effortless playability all around. The wide bore taper of the V1 neck provides offers a free-blowing feel and the greatest possible flexibility. This combination of features allows the player the ultimate level of tonal expression.

An improved mechanism from low B to C# ensures a proper seal for these notes, which promotes a clear response throughout the low range of the instrument. A lighter thumb hook and thumb rest base design produces better response and a more cohesive tone. An adjustable Front F mechanism gives the player the freedom to find the optimal level of resistance in the altissimo range.

The YTS-82ZII saxophone comes in a slim, lightweight case, which provides excellent protection. A convenient shoulder strap is also included.

Note: On unlacquered models, the finish will be polished upon arrival and gradually morph over time to resemble the picture shown here. Rate of change and eventual finish will vary based on the player, amount of use, and environment the horn is stored in.
Specifications
Auxiliary Keys: High F# (Available without High F# key), Front F
Key buttons material: Mother of pearl
Bell Decoration: Hand engraved
Thumb hook: Adjustable
Key: Bb
Included Accessories: Mouthpiece TS4CM, Case TSC-820