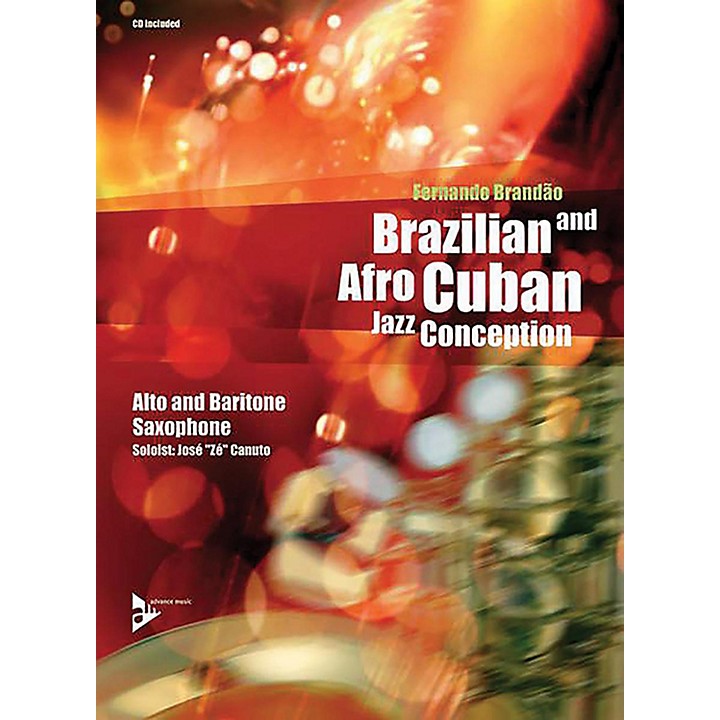 Brazilian and Afro-Cuban Jazz Conception: Alto and Baritone Saxophone is part of an exciting series of play-along books by award-winning Brazilian flutist and composer Fernando Brandão and features 15 original tunes in various Brazilian and Afro-Cuban styles. This edition clearly aims at being more than a simple play-along collection. For each of the tunes a thorough analysis and additional exercises are given. An extensive introduction into the various styles and rhythms of Brazilian and Afro-Cuban music makes these books even more valuable. The rhythm section and soloists are among the most prestigious musicians in contemporary Brazilian music.

Rhythm Section: Leandro Braga, piano; Adriano Giffoni, bass; Xande Figueiredo, drums; Zero, percussion.

Titles include: Afoxé Urbano * Bangu * Bolero for Lucia * El Son Mayo * Frog Samba * Funky Samba * The Island * Latin Tower * Lucas' Cha Cha * Rodrigo No Frevo * Sad Solitude * Sanfona * Samba Dance * Santa Cruz * Snobby.
Features
By Fernando Brandão
Item: 01-ADV14840
UPC: 805095148404
ISBN 13: 9790206304538
Series: Advance Music: Brazilian and Afro-Cuban Jazz Conception
Category: Woodwind - Saxophone Method or Collection
Format: Book & CD
Instrument: Saxophone
Instrumentation: Alto & Baritone Saxophone