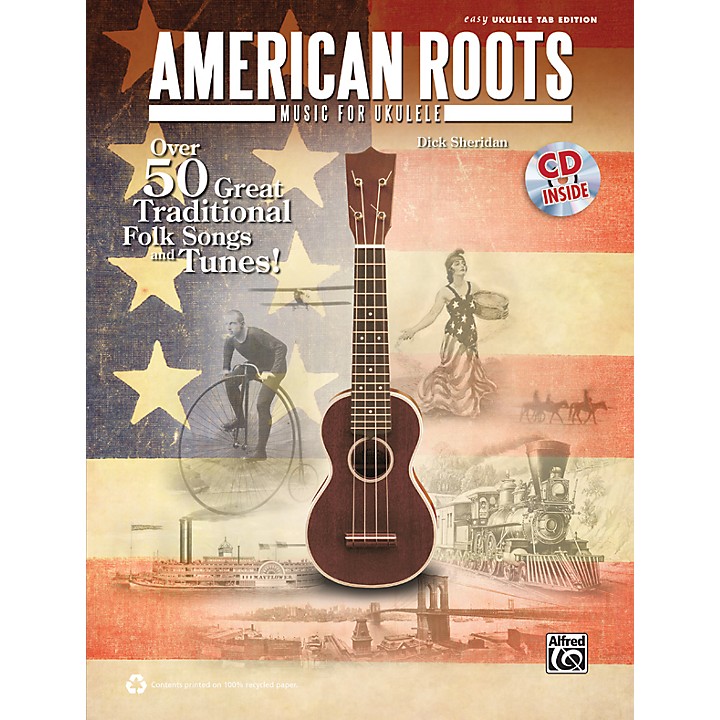 An instructional songbook and CD kit to help the ukulele player refine their method to the sounds of Americana.
Alfred's American Roots Music for Ukulele is an invaluable collection of songs to enable the uke player fuse the sound of the tropics with over 50 songs of the blues, bluegrass, folk, and traditional music genres.
Features
Category: Ukulele Method or Supplement
Format: Book & CD
Instrument: Ukulele
Version: Easy Ukulele TAB
UPC: 038081439037
ISBN 10: 0739088688
ISBN 13: 9780739088685
Titles include: Arkansas Traveler * Banks of the Ohio * Bile Them Cabbage Down * Blackberry Blossom * Cindy * Cotton-Eye Joe * Cripple Creek * Cumberland Gap * Deep Elem Blues * Don't Let Your Deal Go Down * Down to the River to Pray * Golden Slippers * Ground Hog * In the Pines * John Hardy * Long Journey Home * Man of Constant Sorrow * New River Train * Old Joe Clark * Sally Goodin * Shady Grove * Soldier's Joy * St. James Infirmary Blues * Turkey in the Straw * Wildwood Flower * Will the Circle Be Unbroken * and many, many more!