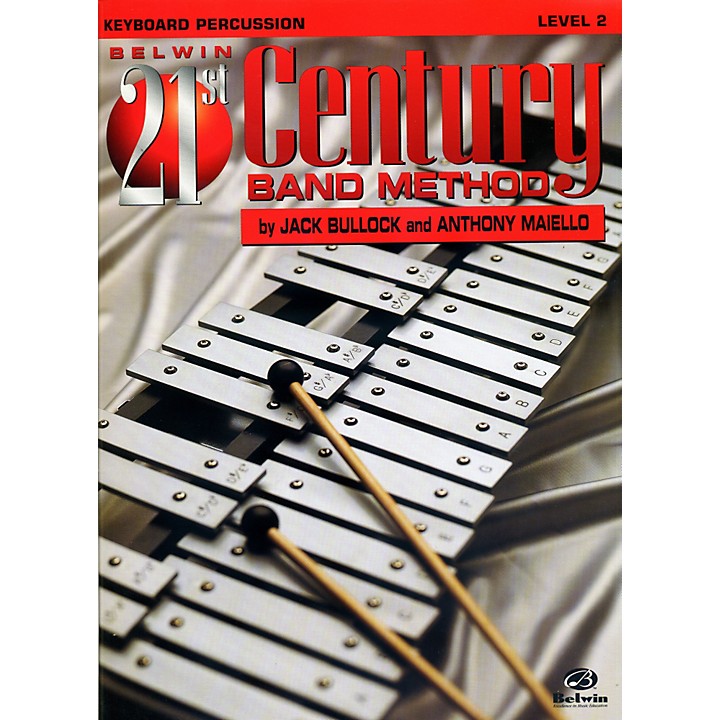 A practical, well-rounded and condensed classical training method for intermediate-level musicians.
Level Two of the Belwin 21st Century Band Method Series continues at the same pace as Level One, expanding range, scale study, rhythms, technique, and ensemble playing. As well as classical, world music, and patriotic pieces, there are 11 popular standard songs, including: Chitty Chitty Bang Bang * Sleigh Ride * A Trumpeter's Lullaby * The Little Drummer Boy * Have Yourself a Merry Little Christmas * I'd Like to Teach the World to Sing * The Syncopated Clock * We're Off to See the Wizard * The Merry-Go-Round Broke Down * Theme from Star Wars. The two commissioned performance pieces are Celtic Air and Dance by Elliot del Borgo, and Destiny by Larry Clark. All exercises, songs, and performance pieces are on one CD accompaniment.

In addition, accompaniments are available on SmartMusic by Coda Music Technology; most of the pieces have multiple choices of different styles of accompaniments. This book combines the percussion book (snare drum, bass drum, and auxiliary percussion) on left hand pages, and keyboard percussion on right hand pages.
Features
Format: Book
Instrumentation: Keyboard Percussion
Level: Level 2
UPC: 029156661965
ISBN 10: 076920158X
ISBN 13: 9780769201580