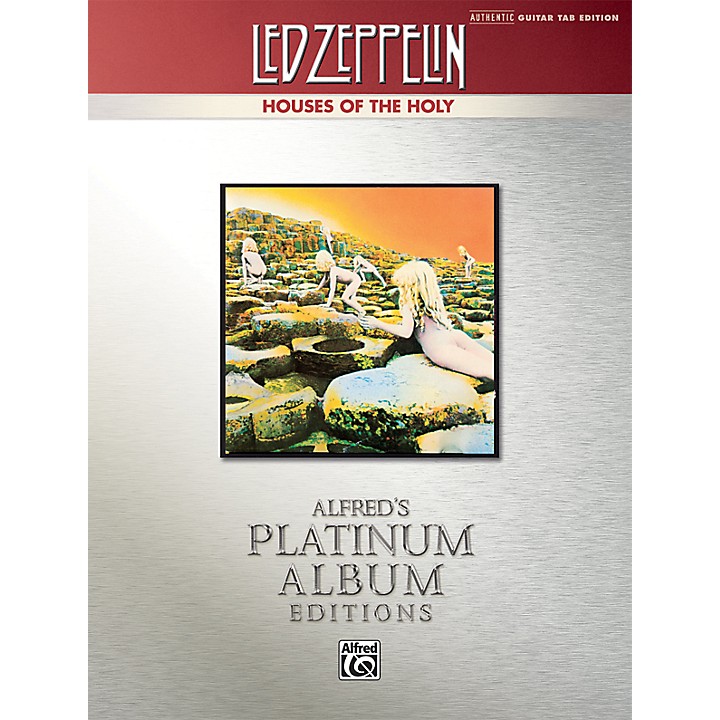 Every bend, slide, and solo from their classic album.
Alfred Music Publishing, in association with Led Zeppelin, presents new Platinum Album Edition songbooks for each of the band's classic studio recordings.

Drawn from more than 30 years of documentation, interviews, and recorded footage, these all-new, Jimmy Page-approved transcriptions deliver unprecedented accuracy and, for the first time, include lyrics officially certified by Robert Plant.

With vintage Zeppelin photographs and a historical foreword by Guitar World magazine's editor-in-chief, Brad Tolinski, the Led Zeppelin Houses Of The Holy Guitar Tab Platinum Edition is a true collectible every fan must own.

Titles: "The Song Remains the Same," "The Rain Song," "Over the Hills and Far Away," "The Crunge," "Dancing Days," "D'Yer Mak'er,' "No Quarter," "The Ocean."
Features
Series: Alfred's Platinum Album Editions
Category: Guitar Personality
Format: Book
Instrument: Guitar
Version: Authentic Guitar TAB
ISBN 10: 0739059599
ISBN 13: 9780739059593