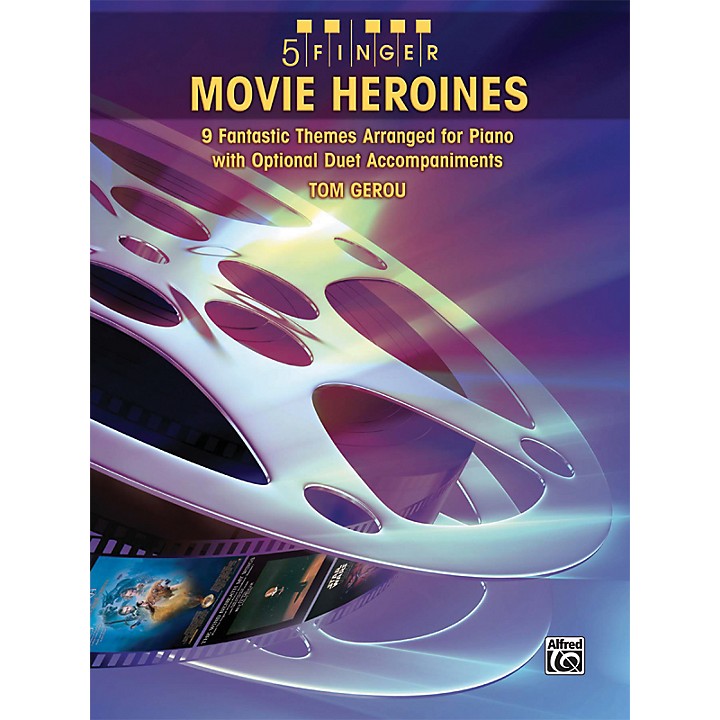 9 Fantastic Themes Arranged for Piano with Optional Duet Accompaniments.
These exciting movie themes have been arranged in traditional five-finger style, with the melody split between the hands, and without key signatures in the student part. Starting hand positions are illustrated above each piece. Fingerings that are outside the noted five-finger positions and those indicating a shift in hand position are circled for easy identification. Dotted quarter notes, triplets and sixteenth notes have been avoided. All of the melodic arrangements have optional duet accompaniments created to achieve a fuller, richer musical experience.
Arranger: Tom Gerou. Titles: Ahsoka's Triumphant Theme (from Star Wars: The Clone Wars) * Colors of the Wind (from Walt Disney's Pocahontas) * Lyra (from The Golden Compass) * Mamma Mia (from Mamma Mia!) * The New Girl In Town (from Hairspray) * Over the Rainbow (from The Wizard of Oz) * Princess Leia's Theme (from Star Wars) * The Wind Beneath My Wings (from Beaches) * Wonder Woman (from Wonder Woman).