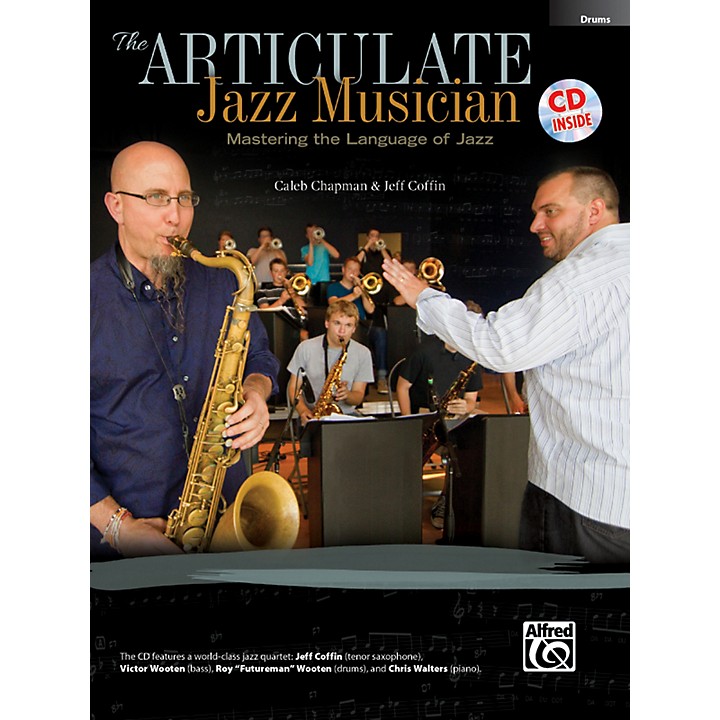 Designed by two award-winning musicians and featuring some jazz masters to help you become one yourself.
Award-winning jazz educator Caleb Chapman and multi-Grammy-winning saxophonist Jeff Coffin have created a highly effective approach to jazz articulation. Step-by-step, this book details Caleb's proven approach for mastering the fundamentals of jazz articulation, phrasing, and interpretation.

Inside The Articulate Jazz Musician: Mastering the Language of Jazz are 17 units with exciting, original compositions by Jeff Coffin, carefully designed to reinforce these concepts. The included CD has both demo and play-along tracks featuring a world-class quartet of Jeff Coffin (tenor saxophone), Victor Wooten (bass), Roy "Futureman" Wooten (drums), and Chris Walters (piano).

This method makes approaching jazz articulation easy and fun. Follow the explanations, do lots of listening, play along, practice what you have heard, and before long, you too will be an articulate jazz drummer.
Features
By Caleb Chapman and Jeff Coffin
ISBN 10: 073909453X
ISBN 13: 9780739094532
Category: Jazz Ensemble Method
Format: Book & CD
Instrument: Drum
Instrumentation: Drums
Level: Level 2-3