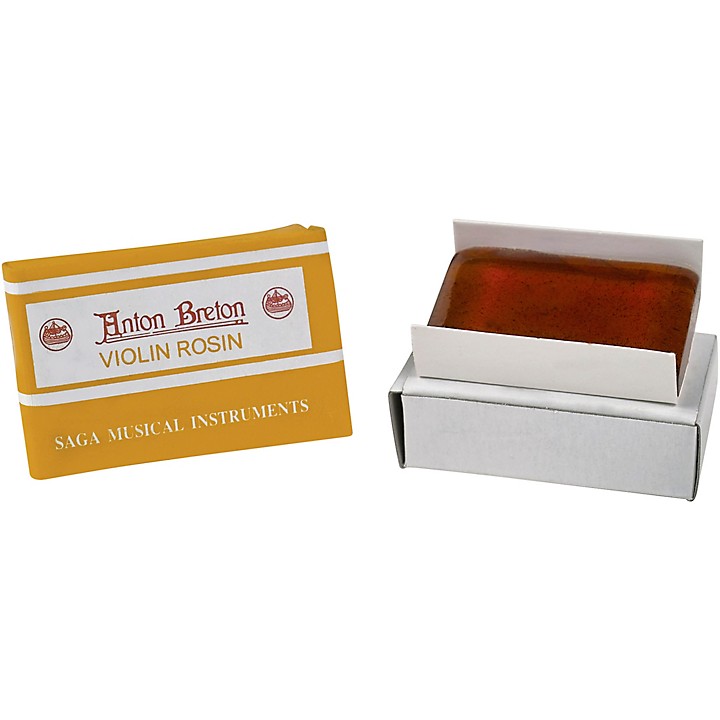 Affordable with maximum bow grip and minimum dust.
Anton Breton VP-08 violin rosin is the finest available rosin for the serious student. It combines high quality with great affordability and with careful handling will last for years. This economical rosin is the first choice of school and rental programs and has been a worldwide best seller for years. It has a clear amber color and provides maximum bow grip with a minimum of dust.

The VP-08 is encased in a stiff paper box with the Anton Breton trademark. As is well known to all students and teachers, any cake of rosin is extremely fragile and cannot be dropped on a hard floor without shattering. Whether encased in paper, plastic or metal, no rosin can be guaranteed to be shatterproof. The student must learn to exercise proper care and, with that, Anton Breton VP-08 rosin can contribute to years of musical pleasure from violin study.
Features
Provides the optimal amount of friction needed for accurate and instantaneous noting
Improves grip and tonal possibilities for students the world over
20 gm clear light-colored rosin individually mounted in convenient cardboard C-shaped box