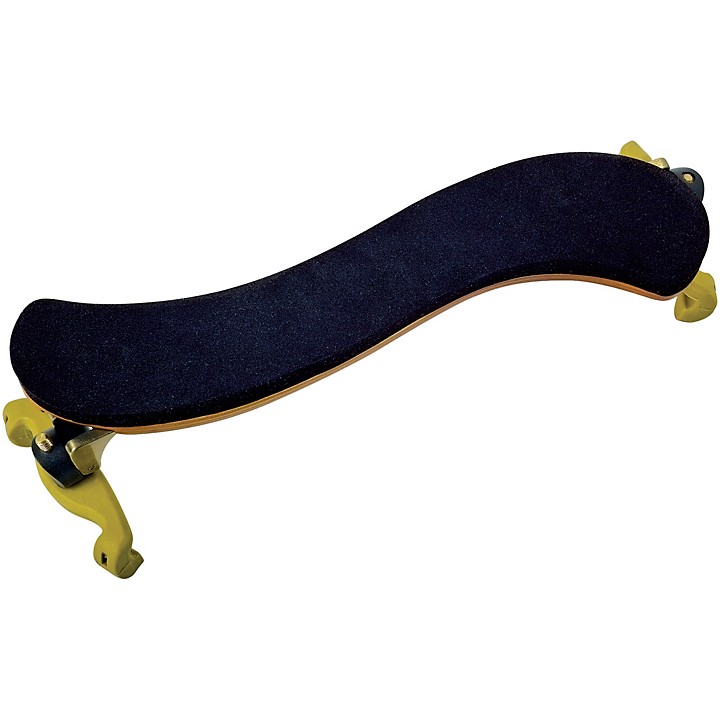 Elegance and comfort.
Here's a "Deluxe" violin shoulder rest. The elegantly curved body is of select, laminated maple, scientifically formed to the ideal shape to fit the majority of players. The resilient foam padding protects your shoulder and the adjustment for height and width guarantees a perfect fit for maximum comfort and playing control.

The attaching feet are covered in a pliable material that offers maximum grip to keep the rest securely attached to the violin. This soft material cannot damage the delicate varnish on a fine violin. The range of adjustment will fit everything from a slightly large 4/4 to a 3/4 size violin.

This styled shoulder rest comes in a handsome presentation box and includes a plush, drawstring carrying bag. If you want the a comfortable shoulder rest, choose the superb VP-100K from Anton Breton.
Features
Adjusts in both height and width, will fit most 3/4 to 4/4 sized violins
Elegantly-curved multi-ply maple body fits every shoulder and guarantees comfort
Firm and supple foam padding will not break down under years of use
Pliable and grippy covering of the feet stays on the violin securely and cannot damage the varnish
Comes with a handsome and stylish presentation box and a plush, drawstring carrying bag