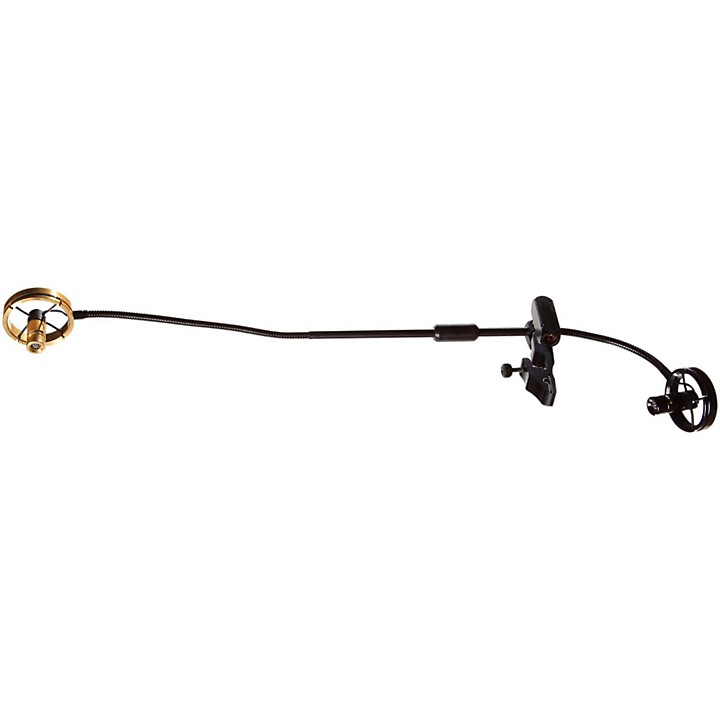 The AMT TA2W - Shure is a low profile double condenser microphone System designed to work with Shure Wireless Systems. The first microphone attaches to the bell of instrument, the top or over the keys microphone is suspended in a 4 point isolation ring reducing valve, key, click, and handling noise. The second microphone is placed in front of the bell of the microphone. Both microphones are on goosenecks for optimal placement. It's rugged construction of anodized aviation aluminum makes it highly durable, while being lightweight and non-corrosive.

The AMT interface lets the artist use AMT microphones with most Shure wireless transmitters. In most cases the Interface will eliminate the beltpack that has come with your microphone system. The AMT Interface will replace the belt pack and can be fastened using velcro to the belt pack of whichever wireless system that you are using. With the AMT Interface, the microphone can plug directly into the interface which then plugs directly into most major brand wireless units.

Requires phantom power.
Specifications
Element: Condenser
Polar Pattern: Cardioid
Frequency: 50Hz - 18kHz
Sensitivity: -65dB+ 4dB
Impedance: 150 Ohms
Phantom Power: 12 to 52 vDC, Self-powered battery
Max input SPL: 120 dB
Dimension: 3.5" Flex Arm
Cable: 6'
Weight (Mic only): 36 grams