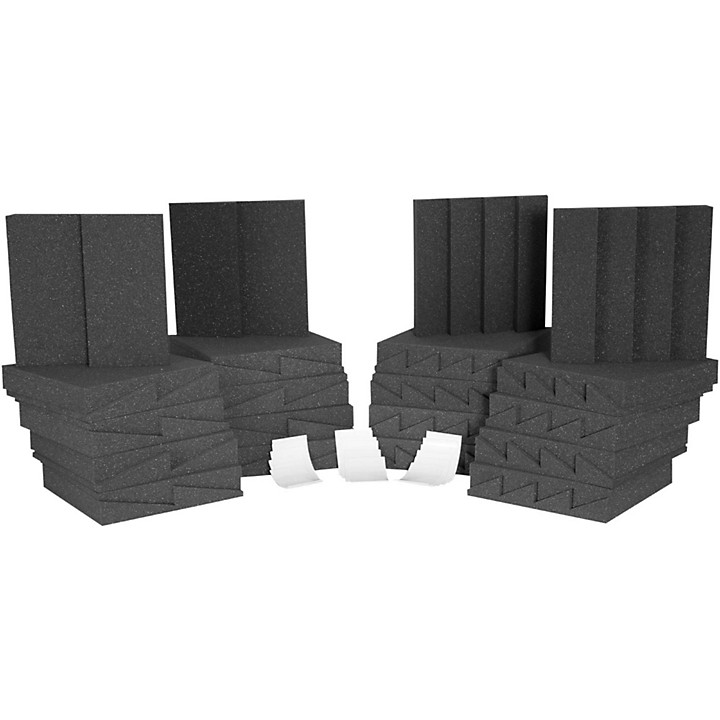 Perfect for vocal booths, isolation rooms, or small spaces with dimensions of approximately 6′ x 8′ x 8′.
D36-DST Roominator Kits span a wide variety of applications, addressing the acoustic and aesthetic needs of the small project studio as well as the most demanding professional mix/mastering environments. Whether it's your first studio, a home theater or a Pro Tools Suite, the Roominators-DST Kits are designed to dramatically improve your acoustics, and give you a great designer looks. Now you can have the expertise, features, and performance that you have come to expect from Auralex.

Perfect for spot treatment and that designer look. The D36-DST Roominator acoustic sound control kit offers you a starting point to reduce unwanted slap and flutter echo in your room. The kit contains 18 DST-112 panels and 18 DST-114 panels. Each panel is 1' square and 2" thick. Auralex mounting adhesive is also included, so you can start installing your kit right away.

Features
18 DST-112 panels
18 DST-114 panels
EZ-Stick Pro Tab adhesive