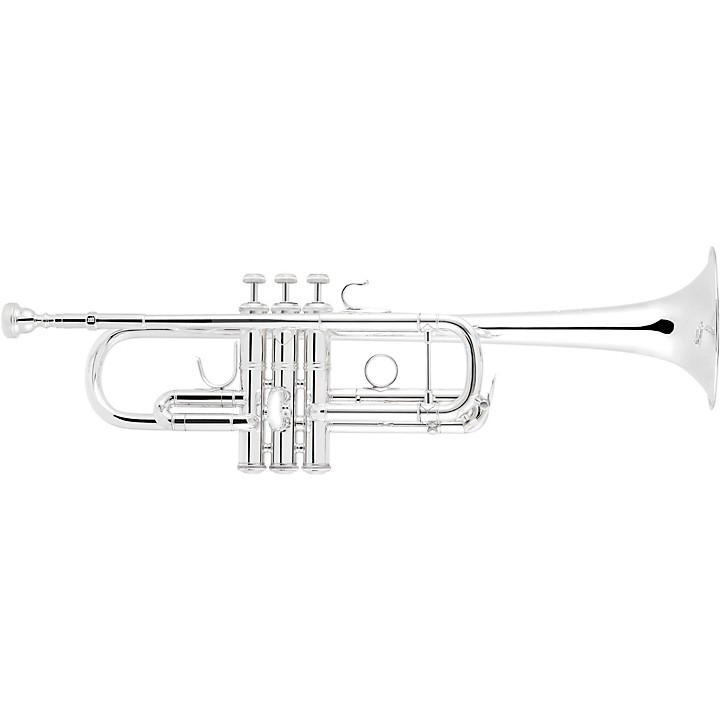 A symphonic trumpet with peerless tone and response.
The Bach C190SL229 Stradivarius trumpet is a professional-level instrument designed in close collaboration with Michael Sachs, principal trumpeter of the Cleveland Orchestra. Tailored for discerning symphonic players, the C190SL229 delivers a sound with depth, richness and brilliance that fills even the largest concert halls.


Large Bore and #25M Leadpipe Provide Stable Intonation and Projection
The C190SL229 features a large 0.462" bore and #25M leadpipe that work in tandem to produce rock-solid intonation and a tone with expansive projection. Notes slot into place with ease across all registers, allowing you to focus on musicality rather than mechanics.


Hand-Hammered #229 Bell Cuts Through
At the heart of the C190SL229's stunning tone is a 1-piece, hand-hammered #229 bell. Constructed from yellow brass, the #229 bell produces a tighter, brighter sound than a standard #239 bell that cuts through an orchestra with clarity and focus.


Rugged Valves and Resonant Casing
The C190SL229 is equipped with monel valves that deliver an ultra-smooth feel and enhanced durability. Housed in a 2-piece valve casing, the valves provide amazing tactile feedback and tease out a wealth of overtones from each note. An adjustable 3rd valve slide pin stop allows for precise intonation adjustments on the fly.


Legendary Quality and Craftsmanship
Like all Bach Stradivarius trumpets, the C190SL229 is handcrafted in the USA to the highest standards of quality. Vincent Bach combined masterful artistry and engineering to create instruments renowned for their peerless tone, response and longevity. The C190SL229 continues this legacy of excellence, designed to inspire greatness in musicians for generations to come.

CTA: Experience the pinnacle of trumpet performance. Order the Bach C190SL229 Stradivarius today.
Features
Newly designed #25 M leadpipe provides stability of intonation and slotting of notes
The regular weight #229 yellow brass bell
Enhanced engraving
Focused projection with the ability to color the sound
The two-piece valve casing offers better feedback to the player and more overtones in the sound
.462" large bore tubing
3rd slide pin stop
Sculpted wide footed bracing
Monel pistons
Deluxe woodshell case, classic Bach case design
Vincent Bach "Symphonic Series" 1 ½ C Mouthpiece, S6511HC4, (24 throat and 24 backbore) which is the most popular combination for Bach C trumpet