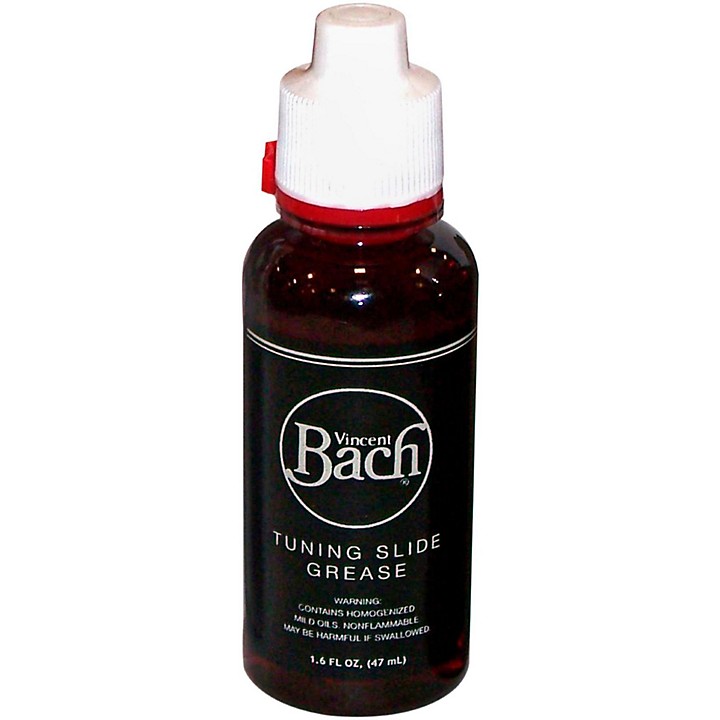 Special long-lasting formula that keeps your tuning slide free for easy adjustment.
This 1.6 oz. bottle of Tuning Slide Grease is a vital accessory for brass instrument players. This high-quality grease is specifically formulated to lubricate and maintain the tuning slides of trumpets, trombones and other brass instruments. Crafted with precision, the Tuning Slide Grease provides excellent lubrication to ensure smooth and effortless tuning slide movements. It helps prevent sticking, binding and unnecessary friction, allowing for easy adjustments and accurate intonation.

The 1.6 oz. bottle offers a convenient and portable size, making it easy to carry and apply whenever needed. The screw-top cap ensures secure storage and prevents any leakage or mess.

Applying the Tuning Slide Grease is simple. Just apply a small amount of grease onto the tuning slide, distributing it evenly along the surface. This will provide the necessary lubrication for smooth and reliable tuning slide operation.

Bach Tuning Slide Grease works best with a clean tuning slide. Remove any old lubricants from the inner tuning slide tubes to remove any dirt or deposits from the slide surface. Easy to apply with the controlled dripper tip, just apply a small amount of grease to the inner tuning slide tubes and distribute it evenly along the surface. Work the slide in and out of the slide receiver to ensure complete coverage.

Features
Special long-lasting formula
Keeps your tuning slide free for easy adjustment
Suitable for trumpet or trombone
Made from homogenized mild oils
Nonflammable
Controlled dripper tip
1.6 oz. (47 mL) bottle size