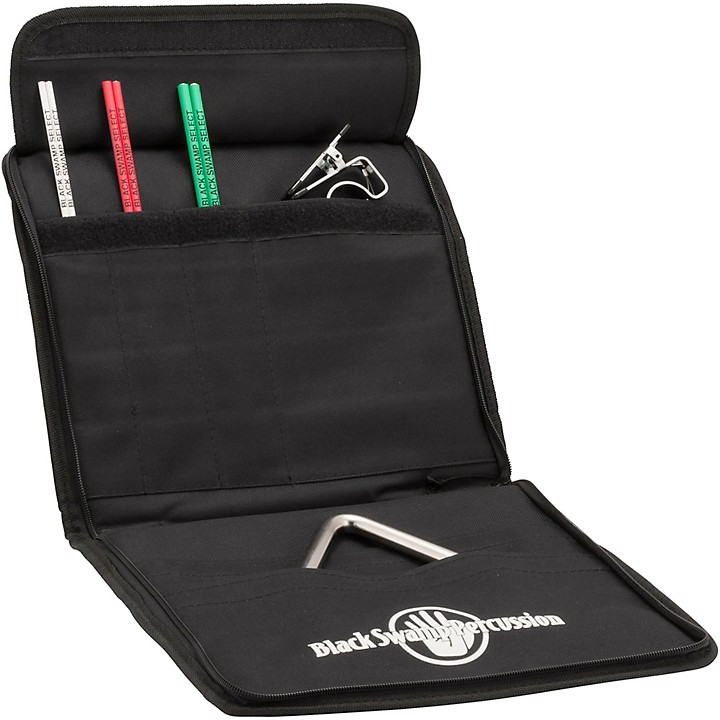 A handy pack with everything the on-the-go triangle player needs.
The Triangle Performance Pack includes the Triangle Gig Pack, the 6" Artisan Triangle, a Triangle Clip, and a double set of Select Triangle Beaters.

The Triangle Gig Pack is a nice way to organize all your triangle gig needs. Because c'mon, triangle playing is bread and butter, and you need to arrive in style. It has pockets for beaters, holders/clips, and holds triangles up to 9 in. It all zips up into a nice handled case.

The Artisan™ steel triangles have found their way into the world's best concert halls because of their versatile sound and excellent playability. The Artisan™ line is a great starting point for any triangle collection due to their ability to produce articulate rhythms, seamless rolls, and an extraordinary dynamic range. With 4 distinct sizes, you'll have all the sounds you need for classic and contemporary works.

It delivers a broad overtone response throughout its wide dynamic range. Its precisely bent corners make rolls easier. The E-plating protects the metal from corrosion, but is .0005 inches thin and does not interfere with overtones. The triangle has three sides for increased triangularity.

The Triangle Clip makes mounting a triangle on any setup quick and easy with limitless options.

Select™ Triangle Beaters are made from quality stainless steel and serve as great general use beaters. Select™ beaters are not only great for rolling, but can be much better for making fast rhythmic passages more distinct as opposed to having them sound like a roll. They are crafted from stainless steel in double sets with color-coded grips for quick identification.