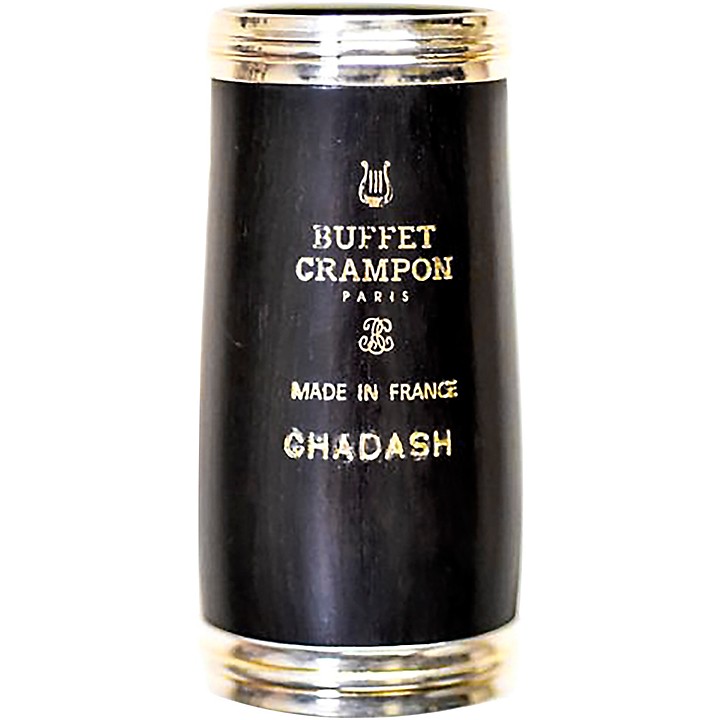 Custom made to be a step above the everyday clarinet.
This Chadash B-flat clarinet barrel is produced and distributed by the Buffet Crampon company. The unique, two-stage reaming process of the Chadash barrel features a poly-cylindrical bore that improves focus and eliminates sharpness in the throat tones. This Chadash B-flat clarinet barrel is made from grenadilla wood, and is of the high quality you expect from Buffet Crampon.

The Chadash B-Flat clarinet barrel is a reverse tapered cone bore similar to the "Moennig" barrel but with a very slow progression of the taper. The boring process for each barrel is done with a single-edged French-style reamer that involves two different passes with the borer followed by the polishing of the bore ensuring a clean focused sound that doesn't thin out on higher registers.
Features
Chadash barrel for Bb/A clarinets
Grenadilla wood with silver-plated rings
Produced by Mr. Chadash in USA
Reverse tapered bore, which creates a clean, focused sound that doesn't thin out as you go up the third and fifth partials