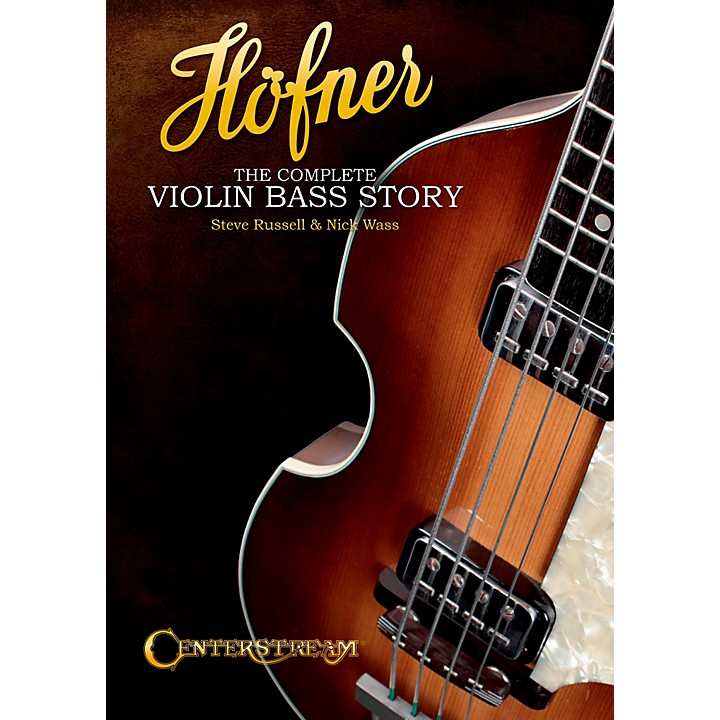 The H¶fner Violin Bass Guitar is one of the most instantly recognizable musical instruments ever made. Its fame was assured when a certain young English guitarist walked into a shop in Hamburg in 1961, saw exactly what he was looking for, and ordered a left-handed version. The rest, as they say, is history. Also known as "The Beatle Bass," or more formally as the "500/1 Model," Walter H¶fner's creation has acquired a loyal following of enthusiastic owners all over the world.

This fully illustrated book charts the complete history of the Violin Bass, beginning with the rebirth of the H¶fner Company after the Second World War and the conception of the bass in 1955. Its development over the years is described, including the full story of the re-issue models. Finally, the Contemporary and Ignition models are covered, as is the surprise appearance of a Union Jack bedecked Violin Bass at the 2012 Queen Elizabeth II Jubilee Concert in the hands of Sir Paul McCartney.

The Complete H¶fner Violin Bass Story has been produced using the H¶fner Company archives, and with help from, and a foreword by, Walter H¶fner's daughter Gerhilde. The book provides the reader with a unique insight into this famous bass guitar, and of the many people who have influenced its path over the last 60 years. Also covers: dating a violin bass, serial numbers, body dates, pickup information and much more. A must have book for all collectors - 320 pages!
Specifications
Inventory #HL 00119788
ISBN: 9781574242911
UPC: 884088912765
Width: 8.25"
Length: 11.75"
320 pages
Series: Reference
Publisher: Centerstream Publications
Format: Softcover
Authors: Steve Russell, Nick Wass