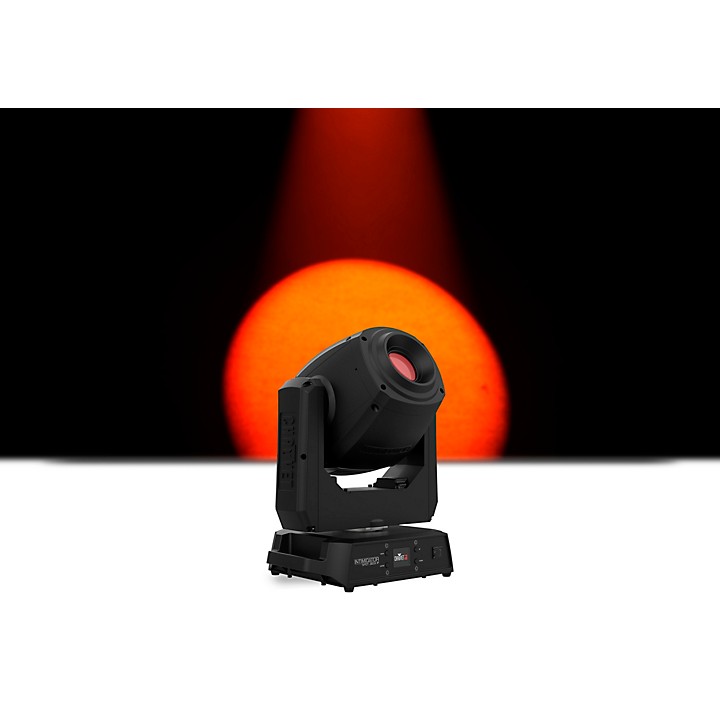 A moving head spot designed for use outdoors.
The CHAUVET DJ Intimidator Spot 360X IP is an outdoor-rated moving head spot designed for situations where weather is a concern. With Neutrik TRUE1 power input/output connections, you will save time setting up while being sure your system is still water resistant. Use the built-in RF receiver to wirelessly control the Intimidator Spot 360X IP using the RFC or RFC-XL optional remotes. The innovative Totem mode makes sure your beams will always remain on the dance floor, while dual rotating prisms split the beam to cover a larger area. The Intimidator Spot 360X IP makes you the star of the show, come rain or shine.
Specifications
General
Light source: LED
Color: 8 + white, split colors, continuous scroll at variable speeds
Beam angle: 15
Moving head: Yes
Power source: AC
Connectivity
DMX channels: 8 or 14
DMX connector: 3-pin XLR
Onboard Features
AC Power: Yes
Wireless control: Yes
Gobos included: Yes
Automatic programs: Yes
Other
Width: 11.8"
Height: 15.9"
Depth: 8.5"
Weight: 23 lb.
Features
Outdoor-rated moving head designed for situations where mother nature gets in the way
Neutrik TRUE1 power input/output connections save setup time while maintaining water resistance
Built-in RF receiver for wireless control using the RFC or RFC-XL optional remotes
Dual rotating prisms split the beam for great effects and cover a larger area