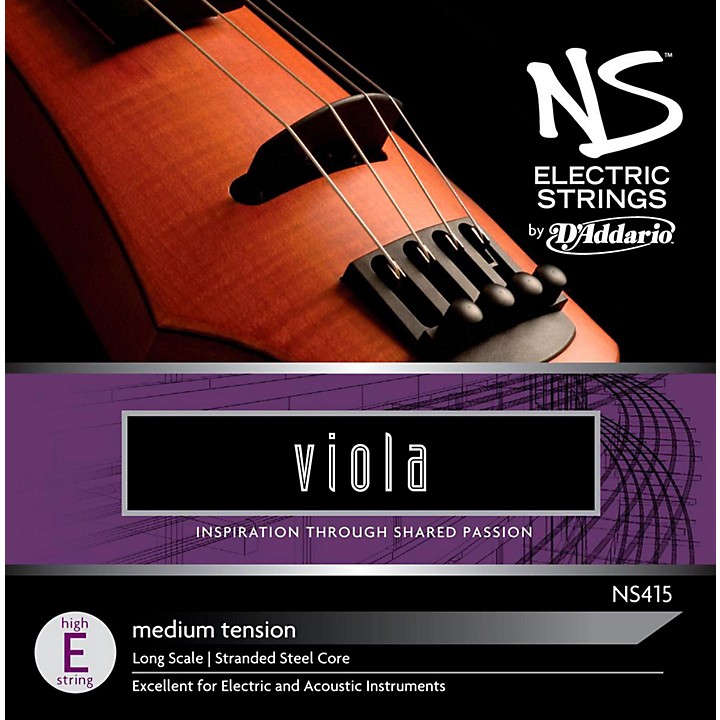 Designed to enhance the expressive range of tone.
Designed in partnership with Ned Steinberger and NS Design, the D'Addario NS Electric Viola High E String can be used on electric instruments to bring out the best in them. This string is designed to enhance the expressive range of tone sought after by the most discerning players.

The viola high E string features a tinned high-carbon steel construction. Sized to fit long-scale viola (body length 16-16 1/2 inches) with a playing length of 15 inches (380mm), this electric viola high E string will fit a majority of standard sized electric violas. This string will also work well on acoustic instruments, providing a clear, focused tone while still allowing for tonal subtlety and expressiveness.

All D'Addario strings are designed, engineered and manufactured in the USA to the most stringent quality controls in the industry.
Features
Long-scale viola (body length 16-16 1/2 inches) with a playing length of 15 inches (380mm)
Medium tension
Tinned high-carbon steel construction
Ball end
Designed for use on electric instruments but also suitable for acoustic