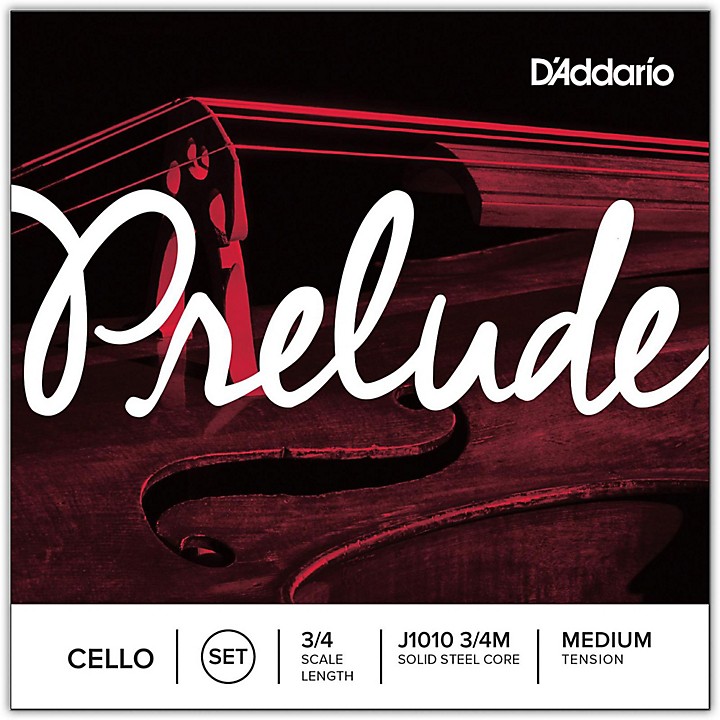 Aspiring cellists will love the reliable, robust tone and comfort.
The Prelude Cello String Set from D'Addario provides student cellists and educators an affordable option with professional-level performance. Featuring a solid steel core, these strings offer balanced tension, pitch stability and a warm, rich tone ideal for playing classical, jazz, bluegrass and rock music. The steel core's durability ensures consistent sound and feel over time, even with changes in temperature and humidity.


Built to Last Through Years of Practice
With a solid steel core, the Prelude Cello String Set is constructed to handle the rigors of daily practice and performance. The steel core's resilience prevents pitch instability or dulling of tone, allowing young cellists to focus on technique and expression rather than frequent string changes. Educators can rely on the Prelude strings to provide a consistent experience for students, even those just beginning to explore the cello.


Comfortable Feel Encourages Developing Technique
Balanced string tension gives the Prelude Cello String Set a comfortable feel, which helps aspiring cellists develop proper bowing and fingering technique. The balanced tension also provides excellent bow response, allowing students to produce a robust, singing tone with minimal effort. The comfortable feel and bow response inspire cellists to practice longer and more frequently, accelerating their development.


Warm, Rich Tone Across Musical Styles
Although designed primarily for classical playing, the Prelude Cello String Set's warm, rich tone also works well for jazz, bluegrass, rock and other genres. The broad tonal range allows students to explore the cello's expressive capabilities across musical styles. Educators can use the versatile Prelude strings to introduce students to the cello's role in musical styles beyond the classical repertoire.

Order the Prelude Cello String Set today.