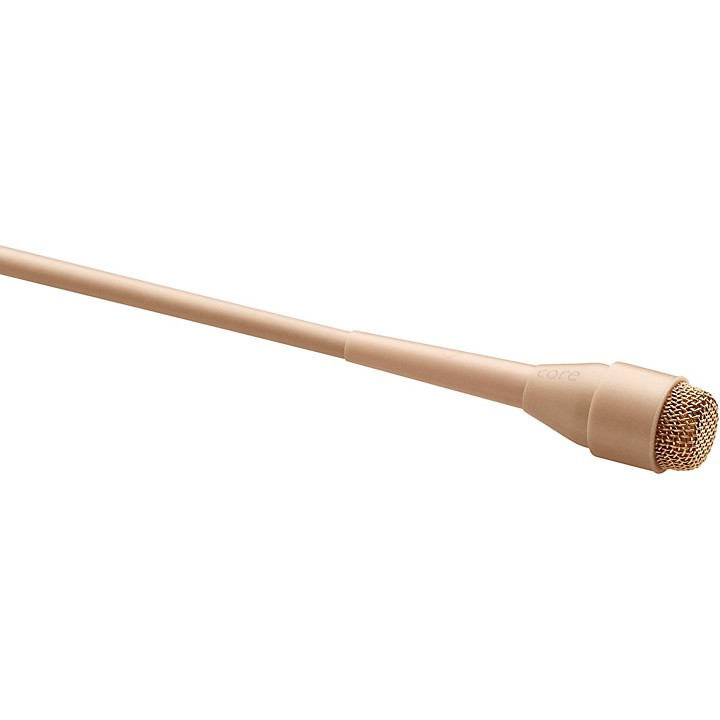 In situations where the talent requires flexibility of movement or when mics need to be cleverly concealed, your choice of microphone can make or break a performance. d:screet Miniature Microphones and accessories are products designed for professional sound reproduction.

d:screet Miniature Microphones are extremely flexible and can be used for both speech and vocal pick up. Their sound quality, versatility and durability allow them to perform amazingly in a wide range of applications. They are well-known and well-loved theater microphones. Musicians and engineers use them as live or studio microphones for close miking acoustic string instruments. In broadcast, these small condenser mics are popular as lavalier, lapel and tie clip microphones.

Also, with a flexible adapter system, you are no longer bound to one wireless system. As circumstances change you can switch the adapter on your d:fine headset to work with all leading wireless mic solutions including Lectrosonics, Sennheiser, Shure, Sony, Wisycom, Zaxcom and many more.

The d:screet™ 4061 Omnidirectional Microphone, Lo-Sens offers a very clean, detailed and natural sound quality.

Originally designed for use with wireless systems in theater, television and close-miked instrument applications, the d:screet™ 4061 Miniature Omnidirectional Microphone, Lo-Sens is highly unobtrusive. Because of its small size, it exhibits an exceedingly accurate omnidirectional pattern and therefore does not need to be aimed directly at the sound source to achieve quality pickup.

Features
Extremely rugged and reliable
Exceptional audio quality
Low noise and high sensitivity
Large selection of accessories
Modular adapter system fits most professional wireless systems