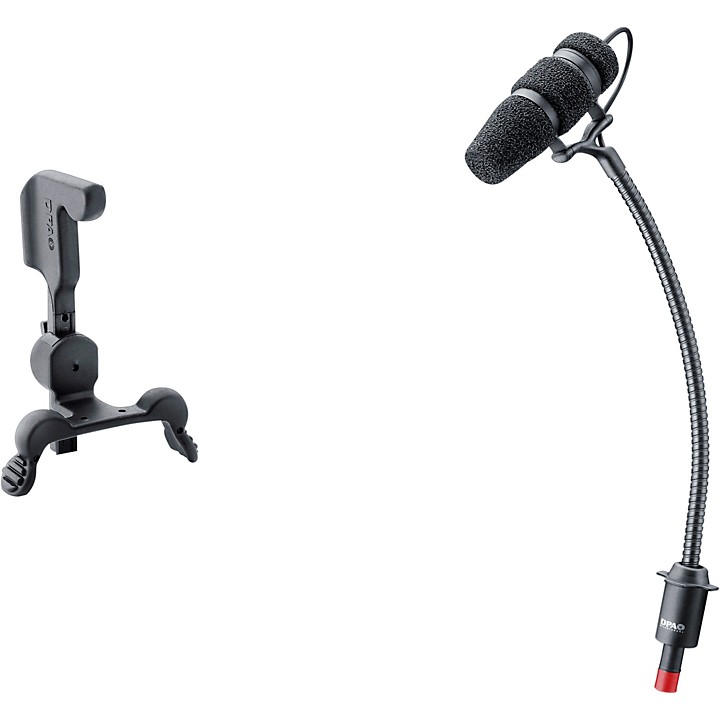 A high-quality microphone and clip for the violin, viola, banjo and mandolin.
The d:vote CORE 4099 for Loud SPL is the perfect mic to record the violin, viola, banjo and mandolin. It is elegant, lightweight, unobtrusive and designed to stay out of the way during a passionate performance. The mounting mechanism makes it easy to move the mic between instruments with one hand.

More About The d:vote CORE 4099 Mic
The d:vote 4099 is a high-quality, instrument microphone and the CORE version adds another layer of sound quality to give it an extra edge. Designed with a supercardioid polar pattern for high rejection and superior gain-before-feedback, this mic retains a uniform off-axis frequency response.

The d:vote CORE 4099 works great on any instrument, bringing detail and accurate expression across the entire dynamic range. CORE, by DPA, is a powerful new technology at the heart of DPA miniature microphones. With the CORE version of the d:vote 4099, you'll minimize distortion, from pianissimo to forte, with increased clarity and openness for exceptional recordings.

Features
Includes (1) d:vote CORE 4099 Microphone
Includes (1) d:vote clip for the violin, viola, banjo and mandolin.
CORE by DPA technology inside
Supercardioid condenser microphone
Natural sound
Handles high SPLs
Superior gain-before-feedback
Flexible and easy mounting