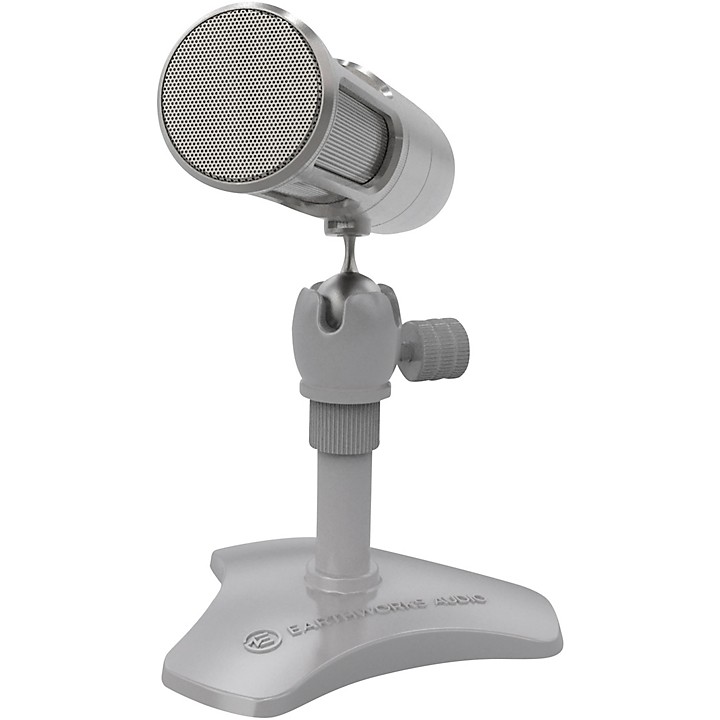 Studio-quality USB condenser microphone with cardioid polar pattern.
When sound matters, Earthworks microphones, like this ICON USB condenser mic, are a great choice. For over two decades, Earthworks Audio has sculpted the sounds of some of your favorite concert halls and performances.
The ICON sounds as good as it looks. This is the microphone that belongs on camera with you — reflecting your style and brand. After all, you're on screen for a reason.


Specifications
Microphone TypeFrequency ResponsePolar PatternDiaphragm SizePeak Acoustic inputPower SourceSignal-to-Noise RatioNoiseColorDimensionsWeight
Features
Sound signature designed for streaming, podcasting, interviewing, gaming, web conferencing and content creating
Capture studio-quality audio
Ultra-fast capsule: rise time speed of 14 microseconds
Off-axis rejection prevents room noise from entering your stream, even when you're working from home along with the rest of the family.
Integrated visual LED status indication
Intuitive analog mute and gain control
Headphone out with sidetone (sidetone available on PC & Linux)
Interchangeable class-compliant USB connectivity, for plug-and-play simplicity
Easy-to-clean stainless steel (no foam) windscreen with integrated pop filter
Designed, machined and assembled in the USA