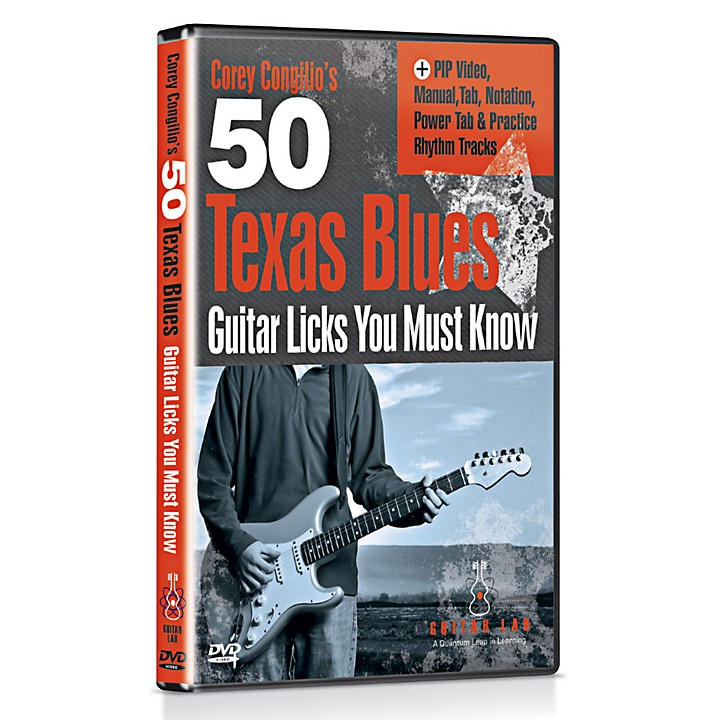 This instructional DVD covers phrases, riffs, solos, rhythm patterns and licks used in Texas blues.
Texas blues dates back as far as the early 1900's but this collection of 50 licks focuses on the Texas blues scene that exploded onto the mainstream in the late 60's and early 70's. Heavily influenced by southern rock, blues-rock, slide and a dash of jazz, the modern style of Texas blues features the heavy use of memorable electric guitar riffs, blazing solos, exciting rhythm patterns and tasty turnarounds, all of which are showcased in this handpicked collection of 50 Texas Blues Licks You Must Know.

Artists like Stevie Ray Vaughan and Double Trouble, his brother Jimmy Vaughan and the Fabulous Thunderbirds, Johnny Winter, Freddie King, Billy Gibbons and ZZ Top, T-Bone Walker and Eric Johnson are all synonymous with the Texas blues style along with many other notable guitarists.

Guitar Lab's innovative learning systems employ a hands-on approach where students "play" their way through the curriculum using learning tools such as PIP video, practice rhythm tracks, and interactive tab and notation, which allows the student to play along with the tab and notation, at any tempo, without change in pitch.
Specifications
Running Time: 184 Minutes
Features
Text Lesson Guide
Standard Notation
Guitar Tab
Power Tab Files
Power Tab Software
Practice Rhythm Tracks
Bonus Material