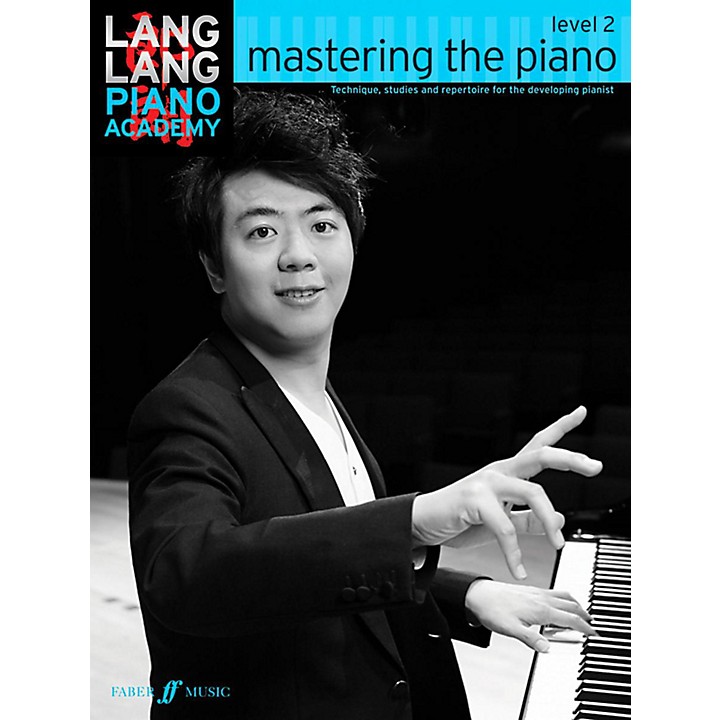 Mastering the piano is the first series of books to be launched in the Lang Lang Piano Academy, a major new piano program encompassing a range of materials for pianists of all levels. Comprising five progressive books, mastering the piano captures Lang Lang's passion, drive and extraordinary mastery of the piano. Each book gives students the chance to learn from this exceptional talent who has impressed the world.

Units in Lang Lang Piano Academy: mastering the piano, Level 2 (approximately equivalent to Grade 2/Elementary) include exploring the keyboard, hand coordination, rhythmic control, phrasing, developing dexterity, finger control, the left hand, and dynamics. Titles: Bear Dance (Schumann) * Ecossaise in G (Hassler) * Melody (Le Couppey) * To Begin With (Wilm) * A Joke (Bartok) * Tarantella (Bullard) * Night Journey (Gurlitt) * Takeda Lullaby (Traditional Japanese) * Arabesque (Burgmuller) * Gypsy Dance (Haydn) * Trumpet Voluntary (Clarke) * Soldier's March (Schumann) * Cello Solo (Lang) * Song (Reinecke) * Dedication (Heller) * Dance Of The Sugar Plum Fairy (Tchaikovsky).
Specifications
Lang Lang Piano Academy -- Mastering the Piano (Level 2).
Composed by Lang Lang. For Piano.
Book; Method/Instruction; Piano Method.
Faber Edition. Elementary.
Published by Faber Music (AP.12-0571538525).
ISBN 0571538525.