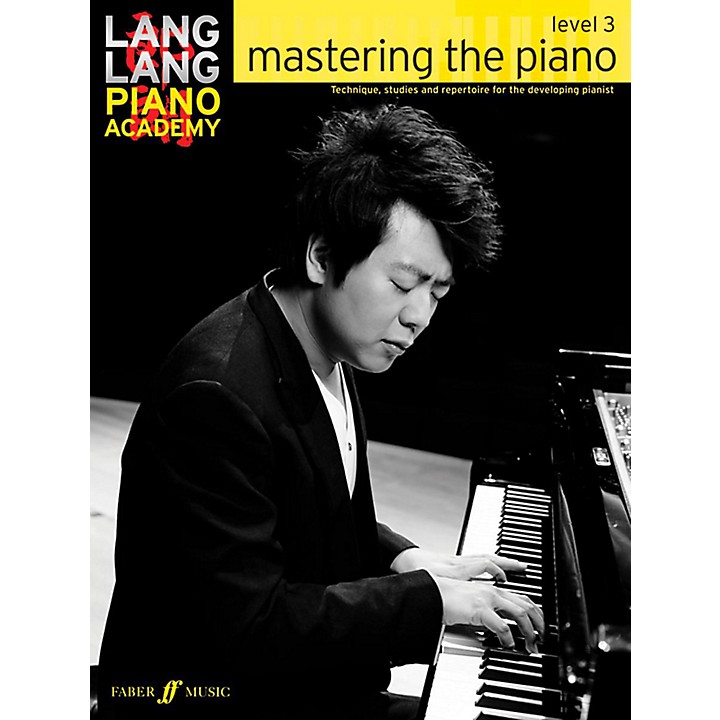 Mastering the piano is the first series of books to be launched in the Lang Lang Piano Academy, a major new piano program encompassing a range of materials for pianists of all levels. Comprising five progressive books, mastering the piano captures Lang Lang's passion, drive and extraordinary mastery of the piano. Each book gives students the chance to learn from this exceptional talent who has impressed the world.

Units in Lang Lang Piano Academy: mastering the piano, Level 3 (approximately equivalent to Grade 3/Late Elementary) focus on exploring the keyboard, developing dexterity, the pedal, strengthening your hands, chords, playing in new keys, independent fingers, and independent hands. Titles: Xmas bells (Hindson) * Cradle song (Grieg) * Little prelude in C (attrib. JS Bach) * Clowns (Kabalevsky) * Hua hao yue yuan (trad. Chinese) * By crystal stream (Carroll) * Les pifferari (Gounod) * Chant of the Cree (Bullard) * Sarabande (Handel) * The wild horseman (Schumann) * Prayer (Karganoff) * Vivace in A (Rathgeber) * Old French song (Tchaikovsky) * Air from Water music (Handel) * Romanze (attrib. Beethoven) * El cƒ³ndor pasa (Robles).
Specifications
Lang Lang Piano Academy -- Mastering the Piano (Level 3).
Composed by Lang Lang.
For Piano. Book; Method/Instruction; Piano Method.
Faber Edition. Late Elementary.
Published by Faber Music (AP.12-0571538533).
ISBN 0571538533.