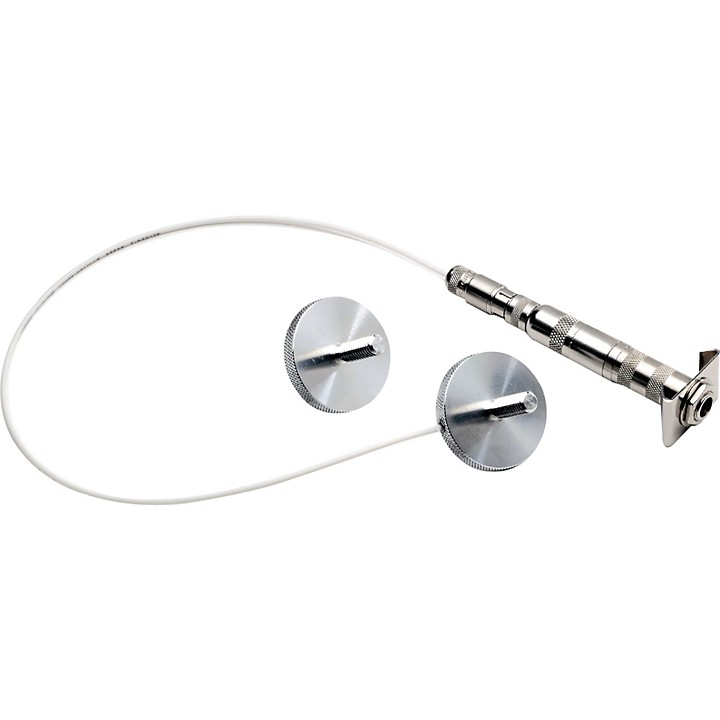 Plug in the Full Circle and the sound of your upright is all there—only louder.
Fishman's Full Circle double bass pickup is a favorite among serious bass players. Since its release, the Full Circle has been hailed as a vast improvement over the BP-100, and is capable of capturing the essence of the double bass. Whether you're going for woody and round, or articulate with an attack, the Full Circle gets the job done.

Encased in a sturdy aluminum height-adjuster wheel, the Full Circle offers an accurate, transparent sound. To match the pickup to your instrument and playing style, a fine-tuning feature lets you quickly choose between an open, resonant response, or a drier and more focused amplified tone.

Plug in the Full Circle and the sound of your double bass is all there. Whether it's big, fat and punchy pizz, full-voiced arco or slap, you'll hear all the acoustic qualities, dynamics and nuances of your bass—and so will your audience.

A Platinum Stage or Platinum Pro EQ preamp, which have dedicated Bass modes, is recommended, but not required, and professional installation is strongly encouraged.

Features
Produces an accurate, transparent sound
Fine-tuning feature lets you quickly choose between an open, resonant response or a more focused tone to match your instrument and playing style
Encased inside a sturdy aluminum height-adjuster wheel
Quick retro-fit on instruments with height-adjustment wheels
An impedance-matching preamp is recommended, but not required
Professional installation recommended