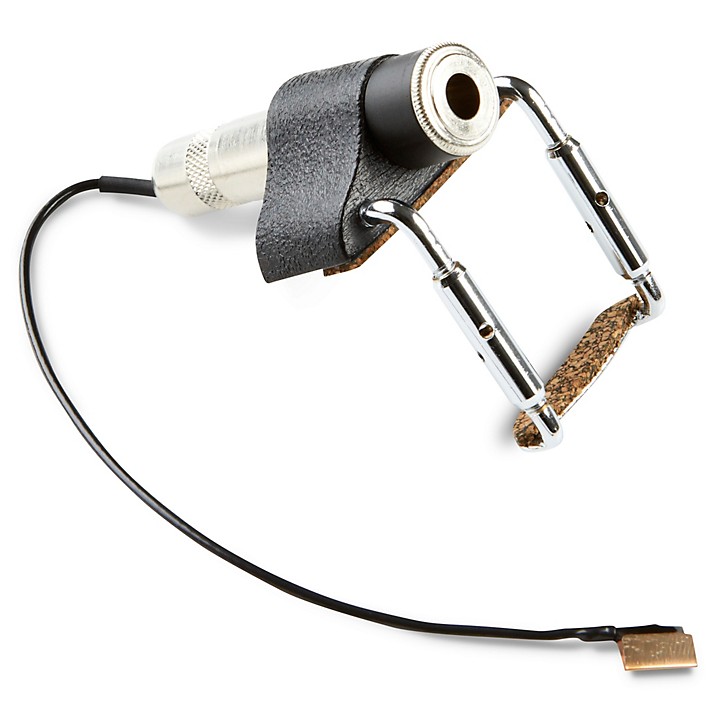 An easy to install pickup that preserves acoustic tone.
The Fishman V-200 is a bridge-mounted, piezo-ceramic violin pickup. The V-200 senses string vibrations via a single piezo element, fastened to the violin's wing slot with a patented floating mount. The pickup's low mass minimizes any damping or muting that could affect the violin's acoustic tone. The Fishman V-200 pickup provides natural, acoustic sound for any playing style.

The Fishman V-200 also has the added benefits of the Carpenter 1/4" Output Jack. This professional-quality 1/4" pickup jack, molded into an attractive housing, attaches to the lower bout with chin rest hardware. It makes a perfect mounting point for adding a microphone and does not affect the violin's acoustic tone. It also makes it easy to use a cable with a right angle plug. The Carpenter Jack has become popular with many of today's finest touring and session musicians.

The Fishman V-200 Classic Series Professional Violin Pickup installs in minutes, with only minor alterations required. Fishman includes a Carpenter 1/4" output jack, and a chin rest adjustment key with the V-200 professional violin pickup.