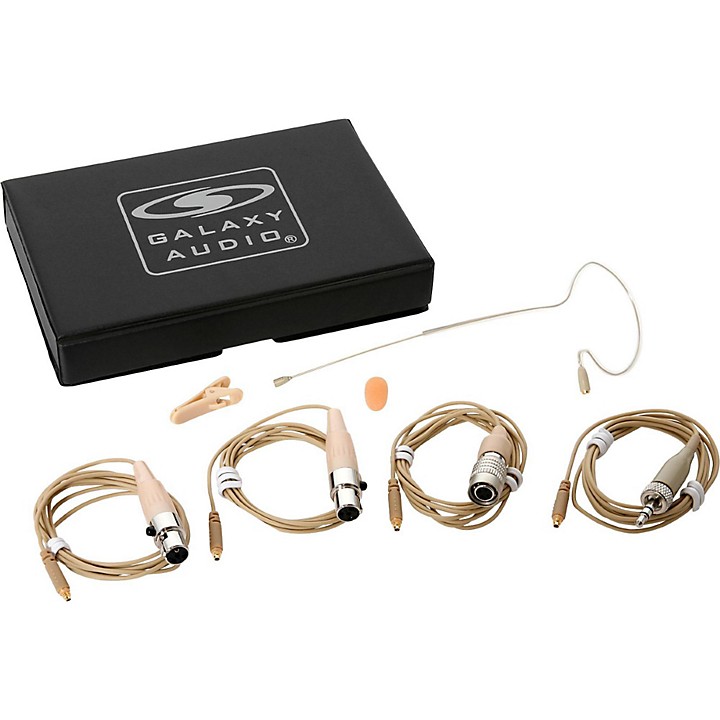 Nearly invisible headset mic.
Equipped with a 3.5 mm miniature omnidirectional condenser capsule and new Bonus Package that includes four detachable cables, the ESM8 is designed for use with transmitters made by Galaxy Audio, Shure, Sennheiser, AKG and Audio-Technica, as well as most other brands of wireless microphone systems.

The ESM8 is a professional, low-profile condenser headset, ideal for spoken word and vocal performance. Its super-lightweight design makes wearing the microphone more comfortable, even for long periods of time, without using excessive pressure to hold the microphone in place. The soft microphone stem allows for easy adjustment of the microphone's position as you wear the headset.

You can also use the ESM8 with most PC sound cards (adapter not included). The JIB/PB may be used if a wireless transmitter is not available or needed. The JIB/PB will supply phantom power (if needed) to the headset and adapt the mini connector on the headset to a standard XLR connector so it can be attached to a soundboard.

Features
Rests on one ear
Flexible for easy formation
3.5 mm omni condenser or 9.75 mm uni condenser element
4" mic boom length
Beige 1.5 mm thick detachable cables
Windscreen