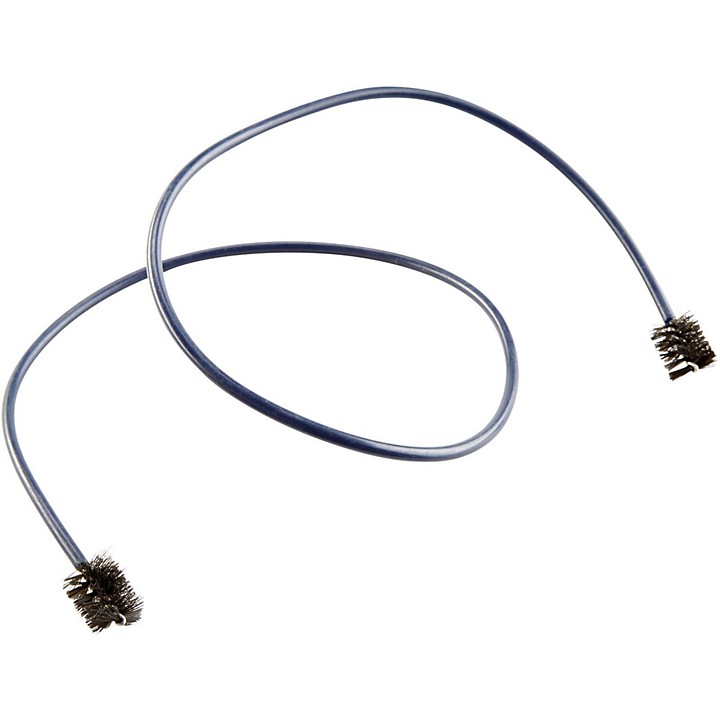 Removes dirt and debris from the interior of the trumpet slide tubes and bell crook.
This Giardinelli bore cleaner Is a must-have item for every trumpet player, a specialized tool designed to effectively clean the inside of a trumpet's bore. This essential accessory helps remove dirt, grime and residue that can accumulate over time, improving the instrument's overall performance and sound quality.

Made from durable materials, this trumpet bore cleaner, also known as a trumpet cleaning snake, features a flexible braided wire with quality nylon bristles that are sturdy to ensure effective removal of all debris. For added protection, the flexible wire body is also covered with a pliable vinyl coating to prevent any scratches or damage to the instrument interior.

Regular maintenance with the trumpet bore cleaner is crucial to keep your trumpet is optimal playing condition. Used in conjunction with the Giardinelli Trumpet Valve Casing Brush, you can easily and effectively clean the trumpet interior bore, helping to prolong the lifespan of your instrument and prevent costly repair due to lack of maintenance.