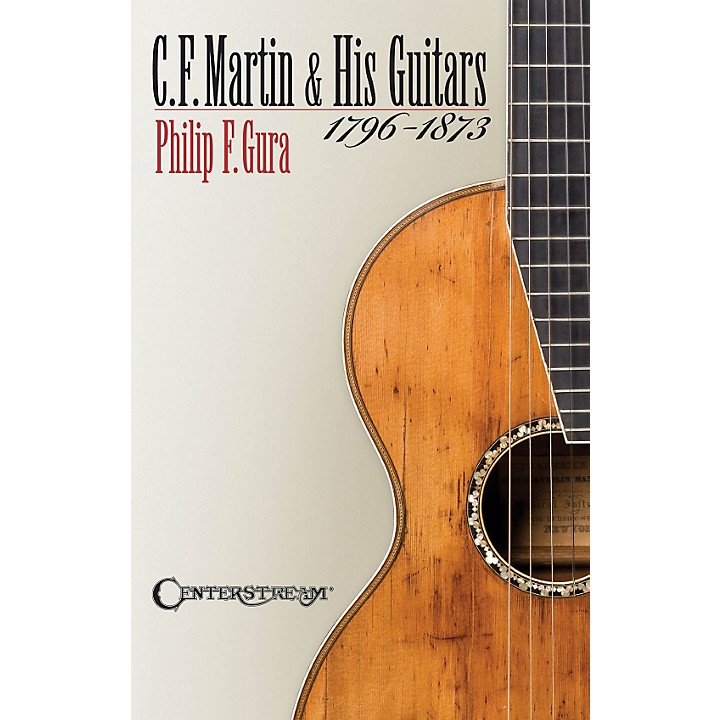 The Martin is considered the finest acoustic guitar in the world, a distinction it has held for more that 160 years. Martin guitars have been played by performers Eric Clapton, Stephen Stills, Judy Collins, and Johnny Cash, as well as hundreds of thousands of other professional and amateur musicians. In C.F. Martin and His Guitars, 1796-1873, Philip Gura chronicles the career of Christian Frederick Martin from his humble start as an importer and repairman of musical instruments in New York City in the 1830s through his move to Nazareth, Pennsylvania, and the founding of C.F. Martin & Company. Gura is the first historian to thoroughly study the Martin company records dating back to the 1830s: Letters, account books, inventories, and other documents. Using this rich archive, Gura establishes how a German immigrant from Saxony's guild tradition became the finest American guitar maker of his time and created a uniquely American business that successfully eclipsed its competition.

As Gura shows, Martin's success was based on his successful navigation of the rapid economic expansion and industrialization of his time. The many sketches and hundreds of photographs illustrate how Martin adapted his artisanal craft to modern industrial methods, maintaining quality while meeting increased demand for instruments. Gura traces the network of suppliers who provided Martin with his raw materials and explores the advertising and other methods Martin employed to build a market for his goods. After Martin's death in 1873, the company continued to grow. It thrives today under the leadership of a sixth-generation Martin, producing instruments that are still the most sought after and collectable in the world. Includes an 80-page color section!

Endorsements
"Philip Gura's research about the life and times of my great-great-great-grandfather Christian Frederick Martin Sr. provides an incredibly valuable addition to the understanding of our company and family archives. No one before has taken the time to unravel his amazing story with such fastidious detail. Cheers to Mr. Gura for his valiant efforts." - C.F. Martin IV Chairman and CEO, C. F. Martin & Co.

"Until now C.F. Martin has been a legendary figure about whom we knew little. Philip Gura's book gives all who love Martin guitars what they never have had, a detailed portrait of the founder of the world's most famous guitar company. C.F. Martin and His Guitars is a wonderful book for anyone interested in the guitar and its history." - Stephen Stills

C.F. Martin and His Guitars is a fascinating and high resolution snapshot of C.F. Martin the man and C.F. Martin the company. In a much greater sense, the book capturers the flavor and essence of American life in the mid-1800's - a time of tremendous integrity and change. For Martin guitar aficionados as well as students of American culture, this book is a vital link. - Dick Boak, Artist Relations and Limited Editions, C.F. Martin & Co.
Specifications
Inventory #HL 00001596
ISBN: 9781574242799
UPC: 884088651954
Width: 7.25"
Length: 11.0"
252 pages