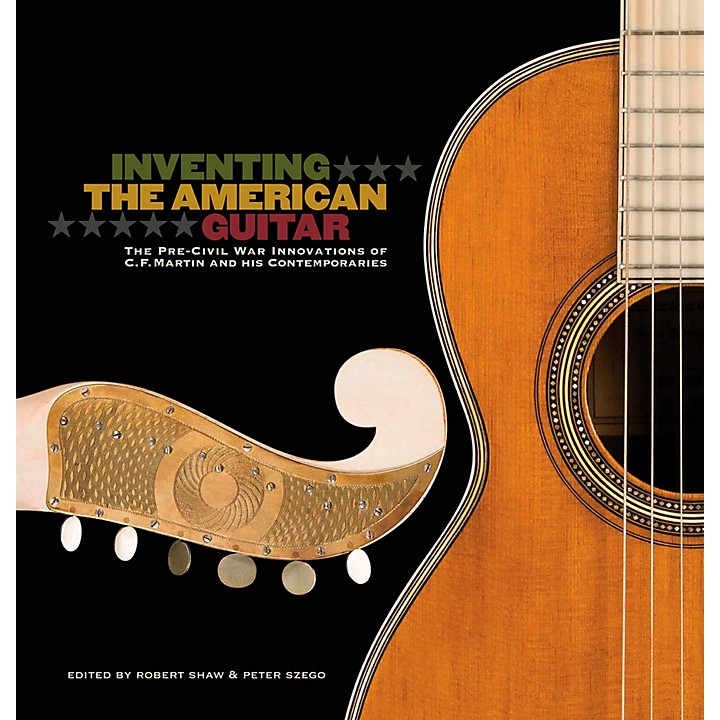 Inventing the American Guitar is the first book to describe the early history of American guitar design in detail. It tells the story of how a European instrument was transformed into one with all of the design and construction features that define the iconic American flat-top guitar. This transformation happened within a mere 20 years, a remarkably brief period.

The person who dominates this history is C. F. Martin Sr., America's first major guitar maker and the founder of the Martin Guitar Company, which continues to produce outstanding flat-top guitars today. After emigrating from his native Saxony to New York in 1833, Martin quickly established a guitar making business, producing instruments modeled after those of his mentor, Johann Stauffer of Vienna. By the time he moved his family and business to rural Pennsylvania in 1839, Martin had absorbed and integrated the influence of Spanish guitars he had seen and heard in New York. In Pennsylvania, he evolved further, inventing a uniquely American guitar that was fully developed before the outbreak of the Civil War.

Inventing the American Guitar traces Martin's evolution as a craftsman and entrepreneur and explores the influences and experiments that led to his creation of the American guitar that is recognized and played around the world today.

To learn more about the history of the Martin guitar, click here to view the video and article from BBC, How Martin Guitars Became an 'American Stratavarius'.

Specifications
The Pre-Civil War Innovations of C.F. Martin and His Contemporaries
Series: Guitar Reference
Publisher: Hal Leonard
Format: Hardcover
Editors: Robert Shaw, Peter Szego
Inventory #HL 00333271
ISBN: 9781458405760
UPC: 884088578350
Width: 10.75"
Length: 11.25"
310 pages