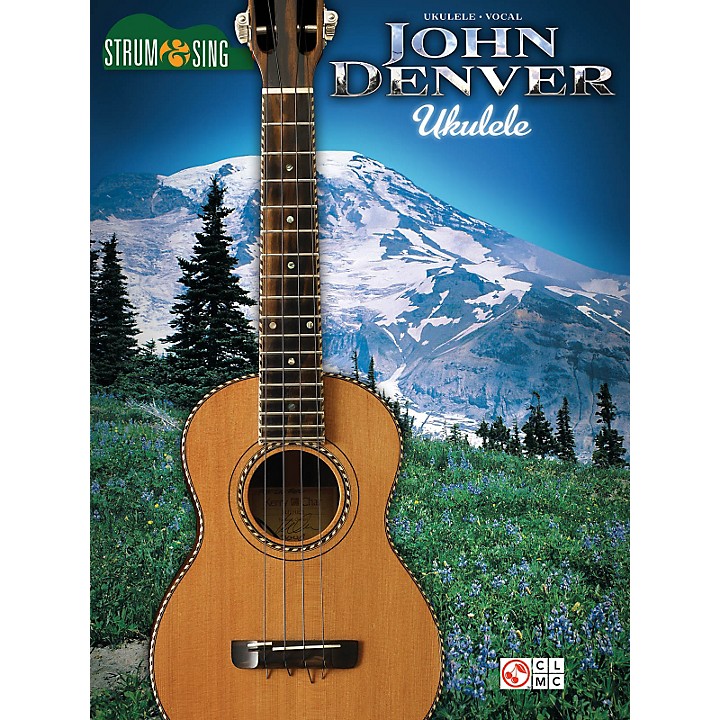 Take John Denver's music to a whole different level with this songbook for ukulele players.
One of the beautiful things about most of John Denver's music was perfectfully suited for playing outdoors on an acoustic guitar. Now with this John Denver - Strum & Sting Ukulele songbook you can take these feel good tunes anywhere with the even smaller and more portable uke. The 102 page book includes over 40 of the country-folk stars most popular tunes transcribed for the increasingly popular instrument.

"All This Joy"
"Amazon (Let This Be A Voice)"
"Annie's Song"
"Autograph"
"Back Home Again"
"Calypso"
"Dancing With The Mountains"
"The Eagle And The Hawk"
"Eagles And Horses (I'm Flying Again)"
"Fly Away"
"Flying For Me"
"Follow Me"
"For Baby (For Bobbie)"
"For You"
"Garden Song"
"Higher Ground"
"I Want To Live"
"I'd Rather Be A Cowboy (Lady's Chains)"
"I'm Sorry"
"It's About Time"
"Leaving On A Jet Plane"
"Let Us Begin (What Are We Making Weapons For?)"
"Love Again"
"Matthew"
"My Sweet Lady"
"Never A Doubt"
"Perhaps Love"
"Poems, Prayers And Promises"
"Prisoners (Hard Life, Hard Times)"
"Raven's Child"
"Rhymes And Reasons"
"Rocky Mountain High"
"Seasons Of The Heart"
"Shanghai Breezes"
"A Song For All Lovers"
"Sunshine On My Shoulders"
"Take Me Home, Country Roads"
"Thank God I'm A Country Boy"
"This Old Guitar"
"To The Wild Country"
"Whispering Jesse"
"Wild Montana Skies"
"Windsong"
Features
Format: Softcover
ISBN: 9781603783712
Width: 9.0"
Length: 12.0"
102 pages