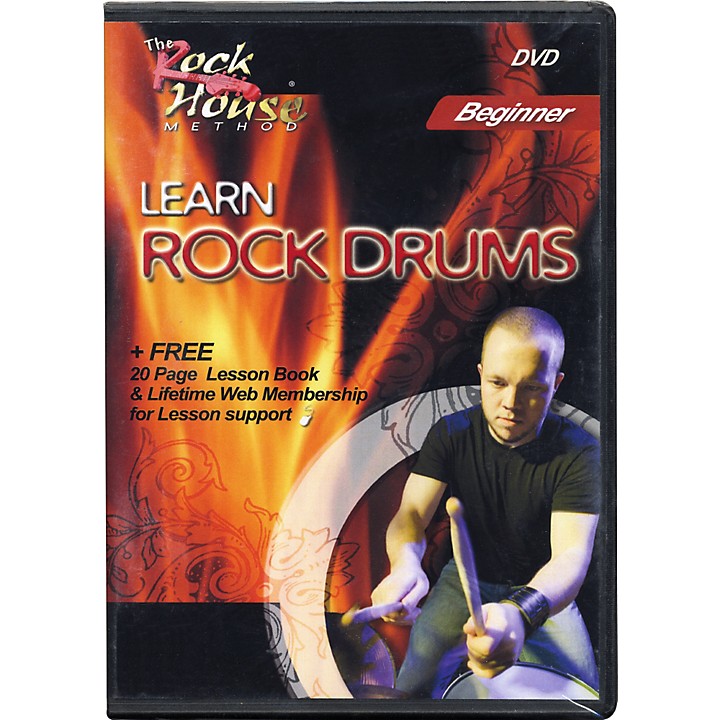 Get the fundamentals down in a fun way.
Designed for someone with little or no experience, this beginner drum program with world-renowned instructor Mark Manzcuk begins by teaching you parts of the drums, correct posture, proper stick grip, and coordination exercises. Have fun learning to keep time, count beats, and understanding rhythm. You will build grooves, place fills, and play along with the guitar and bass backing tracks so you can feel what it's like to drive the band!
"Personally this DVD was great for someone like me who was just starting out. Mark goes nice and slow, the examples are fun and easy to learn. I totally recommend this Rock House program to anyone just starting out."

-Kyle Jamison, Huston, TX
About the instructor
Mark Manczuk began playing professionally at the age of 15, received the Louis Armstrong Jazz Award for excellence in his high school's jazz program, and was awarded the drum chair in Connecticut's Northern Regional Jazz Ensemble. Mark co-founded the Boston based trio, Canine Guru (original groove-based rock) and began performing as a freelance musician with Chris Loftlin, Jeff Lockhart, Yasko Kubota, and many others. In 1999 Mark began studying tabla with Misha Masud in New York City. In 2004 he joined the Vic Firth education team as a nationally recognized private percussion teacher. Mark has successfully maintained work in eleven projects over the last 3 years covering musical styles including jazz, fusion, funk, rock, Motown, worldbeat, Brazilian, gospel, folk, and playing in orchestra pits for musicals.
Specifications
Zone: The DVDs are Zone 0 (they will play anywhere in the world)
Features
Includes:
DVD
Free Lifetime web membership for online support
Language: English
Length: 60 minutes