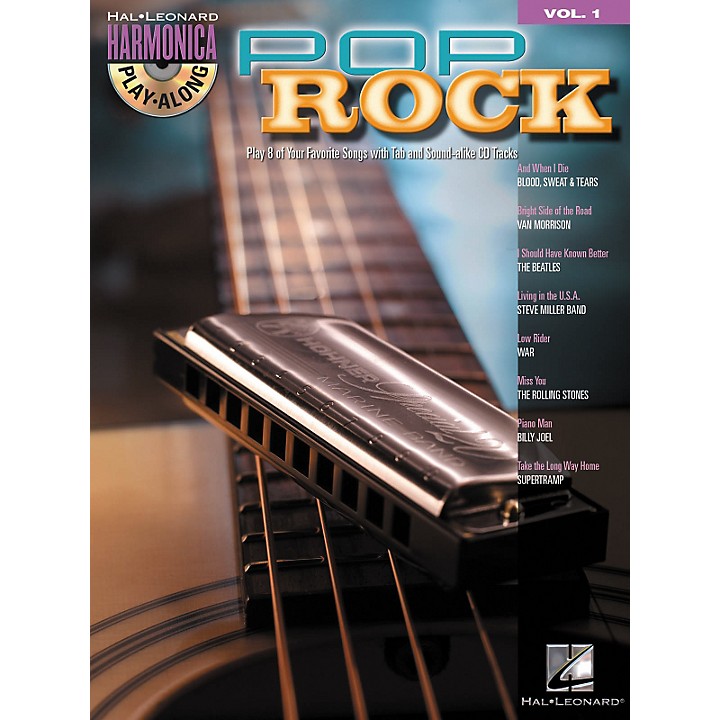 Play 8 of your favorite songs on your diatonic harmonica with tab and soundalike CD tracks.
Pop Rock helps you play your favorite songs on harmonica quickly and easily. Just follow the notation, listen to the CD to hear how the harmonica should sound, and then play along using the separate backing tracks. The book includes melody and lyrics for you to sing, or to simply help you follow along. Play the audio CD on any CD player. PC and Mac users can adjust the recordings on the CD to any tempo without changing pitch.

Pop Rock is the first volume of the Hal Leonard Harmonica Play-Along Series.
Specifications
ISBN: 1423423127
Format: Softcover with CD
Width: 9"
Length: 12"
Book length: 64 pages
Features
For diatonic harmonica playing
Notation in the songbook includes lyrics and melody
Enhanced audio CDs work on Mac, PC, and other CD players include soundalike tracks
Song List:
And When I Die - Blood, Sweat & Tears
Bright Side Of The Road - Van Morrison
I Should Have Known Better - The Beatles
Living In The U.S.A. - The Steve Miller Band
Low Rider - WAR
Miss You - The Rolling Stones
Piano Man - Billy Joel
Take The Long Way Home - Supertramp