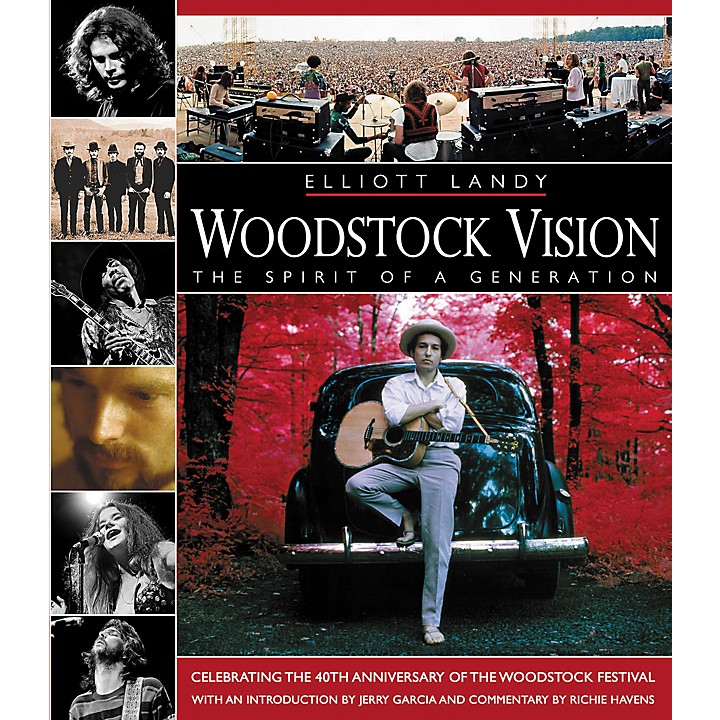 Celebrating the 40th Anniversary of the Woodstock Festival.
With an intro by Jerry Garcia and commentary by Richie Havens, the book Woodstock Vision:The Spirit of a Generation affectionately chronicles what it was like to be at the Woodstock Festival in 1969 and to be a part of the spirit of its generation.

In the turbulent sixties, the Woodstock Festival and the generation that came from that event were a manifestation of the desire to create a free, loving, and just world. Elliott Landy, editor and photographer of this edition, has had his finger on the pulse of the Woodstock generation. He was there before the famous festival, hanging out with Dylan and The Band; he was the photographer of record at the Woodstock Music Festival itself and he still lives in Woodstock, New York today.

In Elliot Landy's book Woodstock Vision:The Spirit of a Generation, he captures and preserves the true vision and pure essence of the music festival-what it was like to be part of the sixties, sharing the spirit of unlimited hope, optimism, and a belief that the world can be made better through peace and love.
Specifications
Medium: Hardcover Book
Editor: Elliott Landy
Publisher: Backbeat Books
ISBN: 0879309652
10"W x 12"L
224 pages