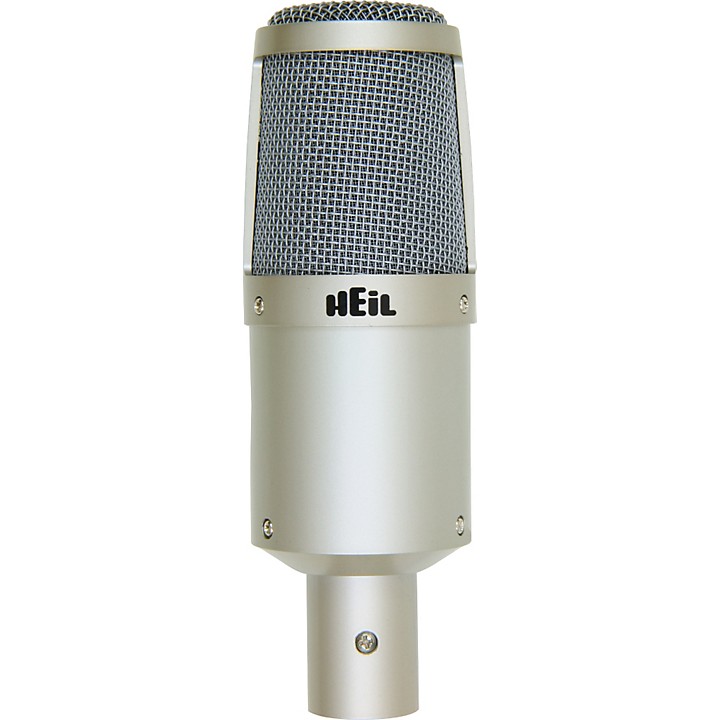 The PR-30 is the perfect replacement for 30-year-old condenser technology.
The Heil Sound PR-30 is a professional dynamic microphone designed for applications that require a smooth, flat output from a wide frequency response (40Hz–18kHz). Whether it's commercial broadcast, studio recording or live sound reinforcement, the PR-30 mic can handle it. A specially designed magnet structure and large, aluminum 1-1/2" low-mass voice coil assembly make this possible. In addition to a carefully wound and placed humbucking coil, the components of the PR-30 are engineered to minimize external noise and provide pure articulation. A unique dual pop screen design ensures that breath blasts never hit the diaphragm directly. The result of all this is a perfect representation of the voice that is virtually unpolluted by external noise.


Specifications
Generating element: Copper-wound dynamic with neodymium magnet structure
Body: Steel body with zinc die-cast bottom ring
Frequency response: 40Hz to 18kHz
Impedance: 600 ohms balanced
Output level: -52.9dB @ 1,000 Hz.
Polar pattern: End fire, cardioid, uniform front to back discrimination
Diaphragm: Large diameter, low-mass quilted aluminum
Finish: Anodized champagne matte
Net weight: 15 oz.
Features
Large 1-1/2" aluminum diaphragm
Wide frequency response
End fire, cardioid pattern
Low handling noise
Natural articulation