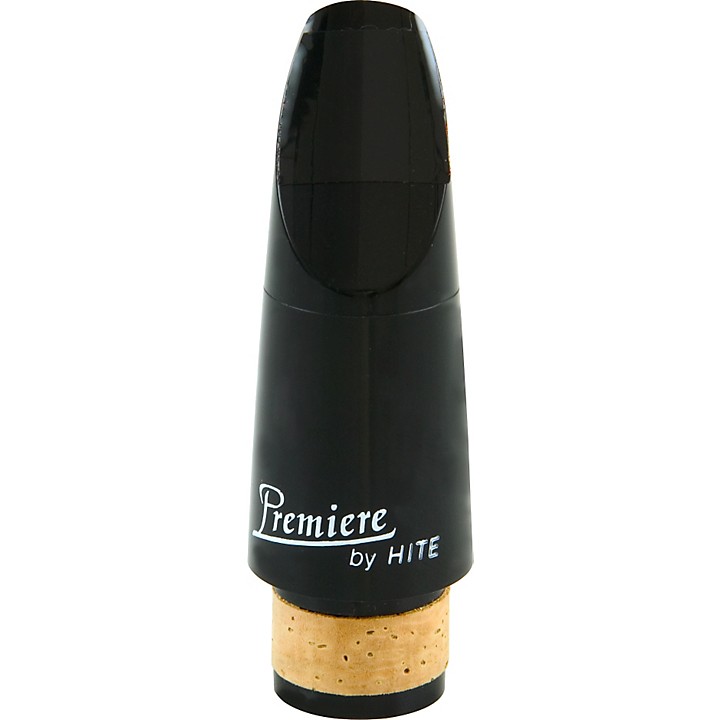 The J&D Hite Premier Bb clarinet mouthpiece makes it easy for beginners to achieve a full, resonant sound. With its carefully engineered design and durable construction, this mouthpiece offers the tonal quality of hard rubber at a budget-friendly cost. The J&D Hite Premier Series is for student musicians seeking an accessible introduction to the clarinet.

The Premier Bb clarinet mouthpiece features a precisely machined .043" tip opening and carefully finished facing that make it easy to produce a clear, projecting tone across all registers of the clarinet. These tip opening and medium facing make this mouthpiece ideal for beginners.

While constructed of durable plastic, the Premier Bb clarinet mouthpiece provides the tonal qualities of a hard rubber mouthpiece. Its high grade plastic composition offers acoustic efficiency for full, resonant sound without the cost of hard rubber. Weighing just 1.41 ounces, this lightweight yet durable mouthpiece is sized for comfortable play and transport.

With its carefully engineered specifications providing rich, resonant tone, the Premier Bb clarinet mouthpiece suits beginning student clarinetists seeking an affordable, high-quality introduction to their instrument. The medium tip and facing make it versatile enough for most playing styles yet sized for comfortable playability. Overall, the Premier Bb clarinet mouthpiece offers the ideal combination of precision, tone, and value for starting clarinetists.