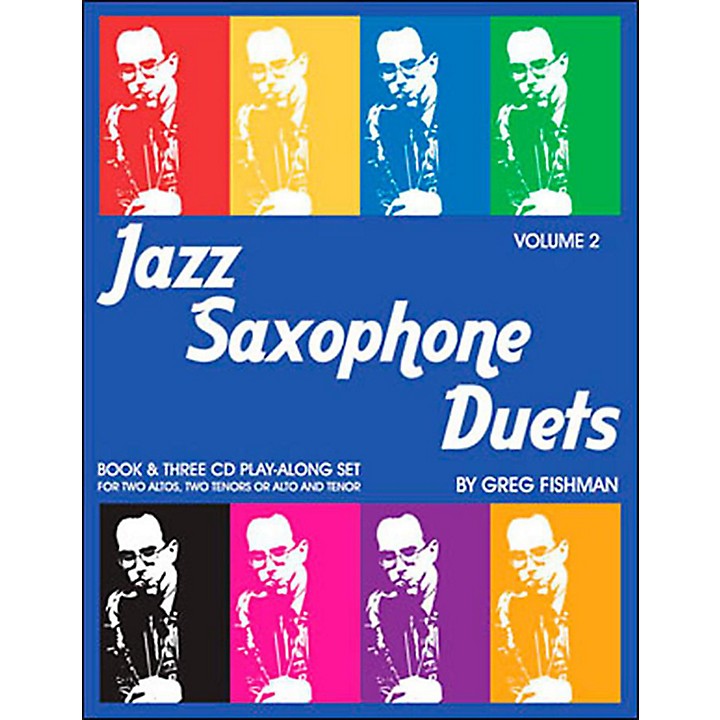 Great for practice or performance.
Jazz Saxophone Duets - Volume 2 by Greg Fishman continues in the tradition of his original top-selling duet book. This book features ten duets for two altos, two tenors or alto & tenor saxophone. Like all of Greg's books, the rhythm section plays all of the pieces in two different keys, allowing both alto and tenor players to read the same written part. This unique feature ensures that the parts lay perfectly on all saxophones. In addition, the second half of the book features the duets arranged for alto and tenor, making this one of the most flexible duet books on the market.

Jazz Saxophone Duets includes three play-along CDs with 40 play-along tracks on each disc. Each disc is a fun 78 minute musical workout. Order Jazz Saxophone Duets Volume 2 today to help you take your playing to the next level. This book is great for two altos, two tenors, or alto & tenor.

Jazz Saxophone Duets - Volume 2 includes 10 Duets and 3 CDs--Versions for 2 altos, 2 tenors and a version for alto & Tenor, with each etude played by Greg Fishman and Mark Colby (2nd tenor), plus extra rhythm section tracks for extended blowing. Also includes: style and analysis section and detailed practice guide for intermediate, advanced and pro-level players.