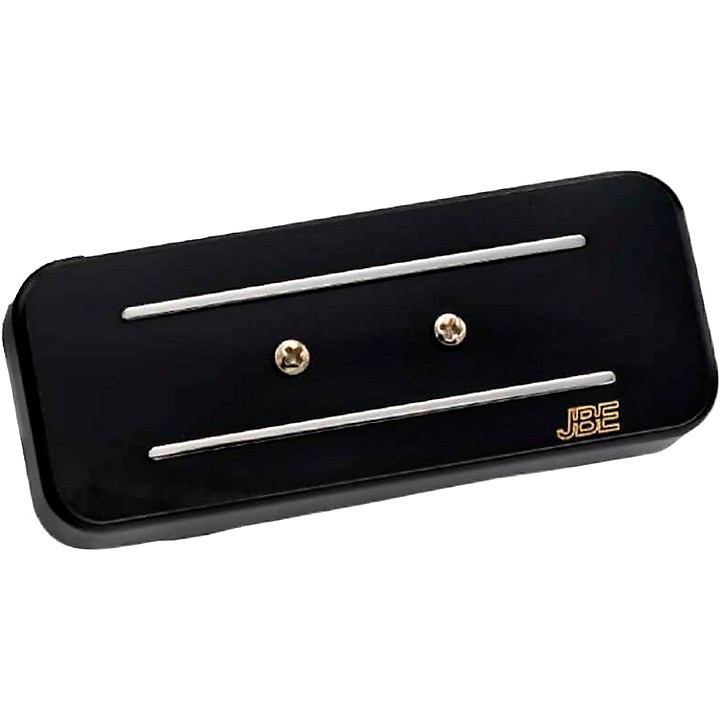 High perfomance sound under the hood.
The Black Beauty Soapbar P90 set is a cosmetic alternative for guitarists who prefer the more 'traditional' styling of a covered Soapbar pickup vs. JBE's standard uncovered models that are popular among many Soapbar enthusiasts.

Regardless of which design you may choose, the Black Beauty P90 has the same JBE sonic and performance attributes of the uncovered designs. The neck pickup is wonderfully warm, clear and present...never dull or lifeless while the bridge pickup has all the attitude and tone expected of a bridge P90. With both switched 'on' you get a wonderfully hollow/woody sound that seems to belie the tonal character of each pickup separately.

Not designed to be simply another vintage recreation. JBE Soapbars not only offer authentic soapbar tone, but also the presence, musicality and noise-free performance that are characteristic of all JBE pickups.

Both JBE Soapbar models are designed to fit body routes of any guitar that conforms to the Gibson soapbar specifications.