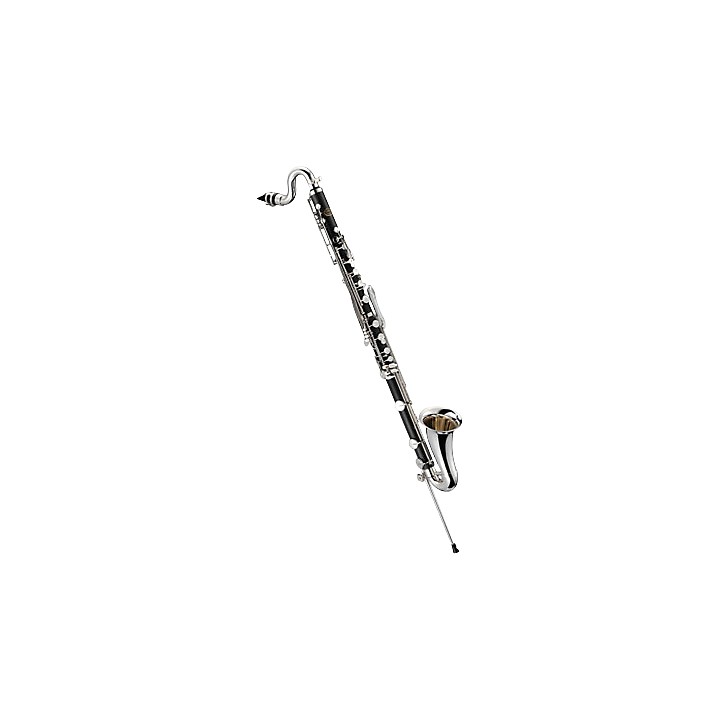 Well-crafted to deliver rich harmony in concert, jazz, or orchestral environments.
The Jupiter JBC1000N Bb bass clarinet is perfect for advancing student musicians. Featuring a durable yet lightweight 2-piece ABS resin body, the JBC1000N provides a rich, resonant tone reminiscent of wood while resisting damage from humidity and temperature changes. Its nickel-plated key mechanism, nickel silver neck, and bell deliver fluid playability and pitch accuracy across the instrument's range.


ABS Construction Built to Last

The JBC1000N's ABS resin body offers the look and sound of wood with enhanced durability. Unlike wood, ABS resin withstands cracks and warping while producing a full, projecting tone. The 2-piece design also provides easy transport in the included wood-frame case.


Precise Intonation and Control

The JBC1000N's Boehm system provides precise control and accurate pitch. Its nickel-plated keys, nickel silver neck, and bell further enhance resonance, projection, and tonal clarity across the instrument's range. Inline trill keys and undercut toneholes also aid fluid technique and reliable response.


A Trusted Brand, A Lifetime of Music

For over 30 years, Jupiter has crafted high-quality band instruments for students of all levels. The JBC1000N exemplifies Jupiter's focus on player-centered design, quality, and accessibility. Built to rigorous standards, the JBC1000N provides a lifetime of music-making at an unmatched value.


Additional Features

The JBC1000N also includes a mouthpiece with ligature and cap, an adjustable floor peg, and a compact wood-frame case for safe transport and storage. With unparalleled features for advancing students, the spectacular JBC1000N bass clarinet is an instrument for life.


Features
Level: Student

Key: Bb

Body Material: Two-piece ABS Resin

Key Material: Nickel-plated nickel silver

Range down to: Low Eb

Tone Holes: Undercut

Includes: case, floor peg, mouthpiece, cap, ligature, and care products

Crafted In: Taiwan