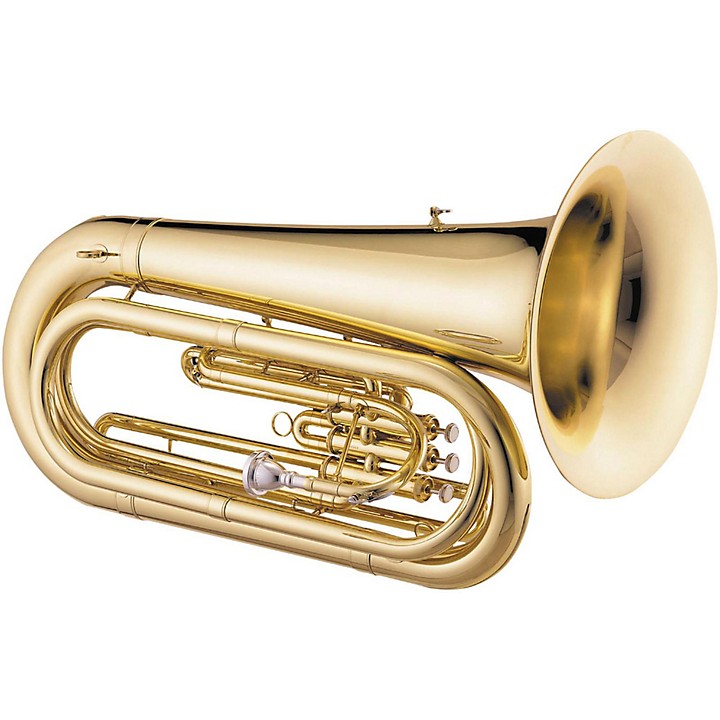 A versatile tuba ready for any stage.
The Jupiter JTU1030M Qualifier Series Convertible BBb Marching Tuba offers musicians a single instrument for both marching and concert seasons. Its convertible leadpipe allows for left shoulder or upright playing positions, eliminating the need to adjust to different horns. The .709" bore and 15" yellow brass bell generate a bold, resonant tone that carries throughout any venue.


Play Anywhere With a Convertible Leadpipe
The JTU1030M's convertible leadpipe gives you flexibility to play tuba wherever and however you like. For marching band, set the leadpipe for left shoulder playing and project your sound across the field. When concert season arrives, adjust the leadpipe to its upright position and fill the auditorium with the JTU1030M's resonant tone. This innovative design ensures you always have the right tool for the job without needing separate marching and concert tubas.


Robust Tone From Yellow Brass Construction
Jupiter crafted the JTU1030M's body and bell from yellow brass, a material prized for its balanced timbre and responsiveness. The yellow brass body vibrates freely, producing thunderous lows and clear highs in equal measure. The 15" yellow brass bell flares outward to send your tone soaring over the ensemble. Whether you're blasting out fight songs or shaping lyrical melodies, the JTU1030M's yellow brass construction gives you the versatility to express yourself in any musical situation.


Responsive Pistons for Articulate Performance
The JTU1030M features stainless steel pistons designed for a smooth feel and years of reliable use. Stainless steel resists corrosion and wear, ensuring your pistons continue gliding effortlessly even after long rehearsals and frequent use. Precisely fitted to the .709" bore, the pistons respond immediately to your breath and fingerings for articulate slurs, trills and other techniques. When you're leading the low brass or navigating an exposed solo, the JTU1030M's pistons give you the control and confidence to focus on your performance.


Durable Case Protects Your Investment
Jupiter includes a durable case to safeguard your JTU1030M tuba when not in use. The case's hard outer shell shields against impacts and the elements while in transit. Smooth-rolling wheels make the case easy to maneuver over curbs, stairs and other obstacles. Spacious enough to hold your JTU1030M, mouthpiece and other essential accessories, the case keeps everything in one place when heading to your next rehearsal or gig. A secure latch locks the case closed to prevent accidental opening.

CTA: Order the Jupiter JTU1030M Qualifier Series Convertible BBb Marching Tuba today.
Specifications
Instrument Type
Type: Convertible 4/4 Tuba
Tuning: BBb
Level: Intermediate
Construction
Bore: .709-inch
Bell: 15-inch
Bell Material: Yellow brass
Valves: Three stainless steel pistons
Other
Finish: Lacquer; silver-tone plate
Case: Hard-Shell case with wheels
Mouthpiece: Yes
Features
Available models JTU1030M lacquer or JTU1030MS silver-plate
15-inch bell
Upright convertible with left shoulder carry
Three stainless steel piston valves