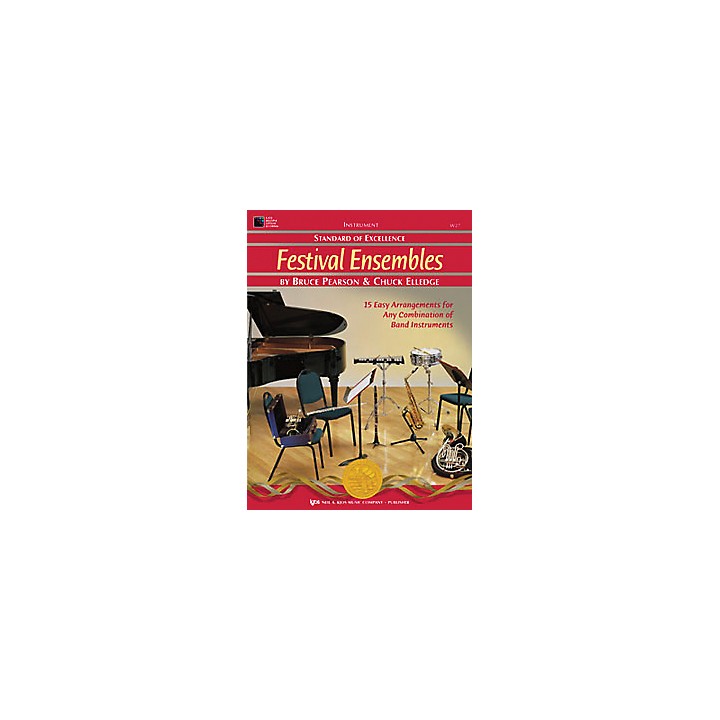 Playing in a variety of ensembles is an important component in the complete education of young instrumentalists. Festival Ensembles, Book 1 presents a collection of 15 flexibly scored, Grade 1-1.5 ensemble pieces perfect for festivals, concerts, summer camps, and variety chamber practice throughout the year.
Kjos Multiple Option Scoring allows for ensembles using any number or combination of instruments, ranging from solos through full band performance. Students will love mixing and matching different combinations of instruments on melody and harmony lines. Great for groups with non-standard instrumentation. Unequaled versatility makes this a must for every young band library!

Highlights include:
- Kjos Multiple Option Scoring, playable for solos, ensembles, and full concert band
- Perfect for festivals, concerts, summer camps, and private study!
- Limited ranges
- Easy rhythms
- Wide variety of musical styles and genres
Correlated with Standard of Excellence Comprehensive Band Method Book 1.