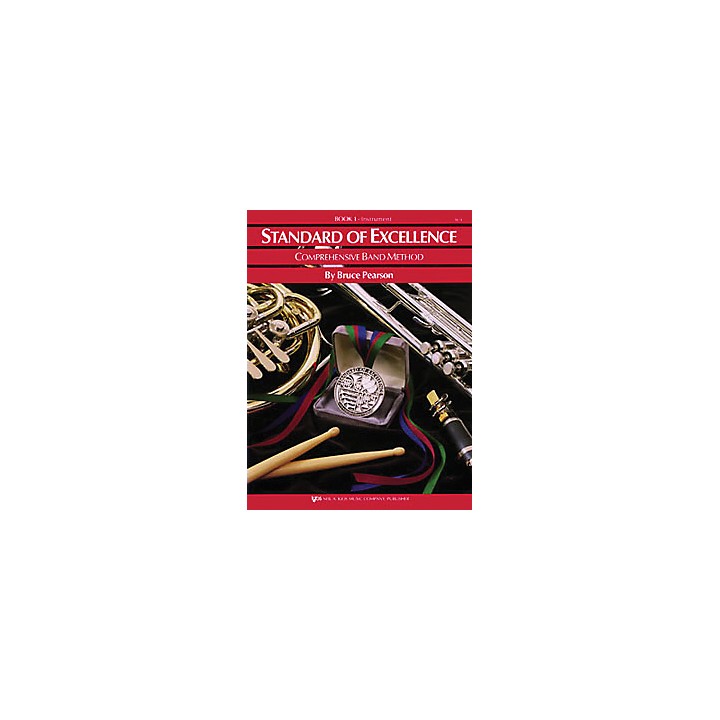 The Standard of Excellence Book 1 for Trombone delivers a robust curriculum tailored to the needs of beginning band students. Created by renowned band educator Bruce Pearson, this esteemed method combines a performance-focused approach with studies in music theory, history, and culture for a well-rounded learning experience. The Standard of Excellence series is the preferred choice of band directors and private instructors across the country for its ability to actively engauge students while building a strong foundation of skills.


Performance-Based Learning
At the heart of the Standard of Excellence method is a focus on real-world performance. Students are introduced to a diverse range of musical styles to prepare them for any performance situation. Exercises emphasize proper technique, posture, breath control, and articulation to establish good habits from the start. This performance-centered philosophy encourages students to develop confidence in their abilities and a lifelong passion for music.


Comprehensive Curriculum
The Standard of Excellence provides a well-rounded education in music. While performance is central, studies in music theory, history, and culture are integrated throughout. Students gain an understanding of rhythm, pitch, and notation. They are exposed to composers and musical periods from medieval to modern. Activities explore music from around the world to promote cultural awareness and sensitivity. This comprehensive approach creates knowledgeable and skilled musicians.


Superior Learning Tools
The Standard of Excellence series is accompanied by additional resources to aid learning. An online multimedia library offers recordings of exercises and accompaniments for practice. Tuning exercises help students develop critical listening skills. Workbooks provide opportunities for review and assessment. For private or group lessons, the Standard of Excellence Book 1 for Trombone is a superior method guaranteed to motivate and inspire beginning trombonists.