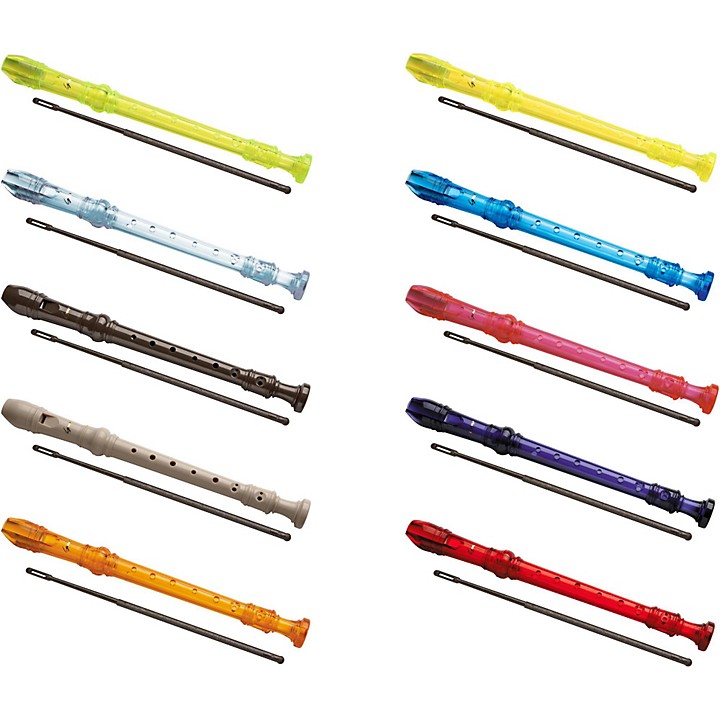 Three-piece Soprano recorder in many colors.
The Lyons Soprano recorder boasts a sleek and durable construction, ensuring its longevity and reliability. Made from high-quality resin material, it offers a lightweight yet sturdy design that is comfortable to hold and play. Its three-piece construction allows for easy assembly and cleaning, making maintenance a breeze. The recorder features a classic baroque fingering system, enabling effortless finger placement and accurate intonation for a smooth and delightful playing experience.

This versatile instrument produces clear and resonant tones across its full range, from rich low notes to bright high pitches. Whether you're playing solo or as part of an ensemble, the Lyons Soprano Recorder offers exceptional projection and expression, making it suitable for various musical genres. It comes complete with a protective carrying bag, fingering chart and cleaning rod, ensuring you have everything you need to start playing right away. Elevate your musical journey with the Lyons Soprano Recorder and discover the joy of creating beautiful melodies with this exceptional instrument.

WARNING: This product can expose you to chemicals including 1,3-Butadiene, which is known to the State of California to cause cancer, and to cause birth defects or other reproductive harm. For more information go to www.P65Warnings.ca.gov.