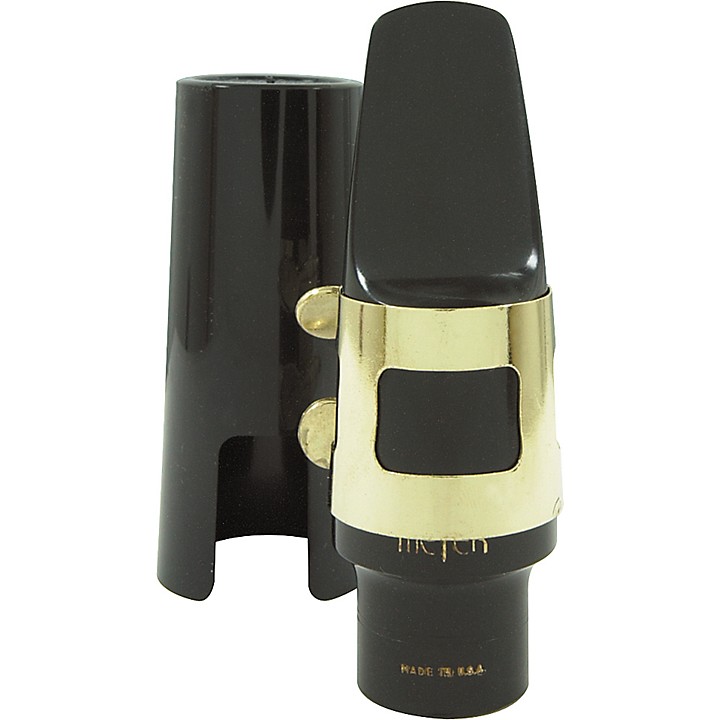 A piece of history that has become the present.
The Meyer AMR-5MM alto saxophone mouthpiece delivers a signature Meyer sound in a durable hard rubber design. Created for alto sax players seeking a quality mouthpiece with an easy response and smooth tone, the AMR-5MM is a staple for musicians at every level. This expertly crafted mouthpiece is fashioned in the USA to Meyer's high standards of quality and playability.

The AMR-5MM mouthpiece is constructed from hard rubber, a material known for its ability to produce a resonant, warm tone. This premium hard rubber transmits the alto saxophone's sound with richness and depth, allowing musicians to craft a colorful tone that cuts through any ensemble. The hard rubber also provides a comfortable surface for extended playing, reducing irritation to the lips.

With a medium 0.071" tip opening, the AMR-5MM mouthpiece offers musicians an easy, controlled blowing response. The medium tip strikes a balance between openness and resistance, allowing alto sax players to articulate notes with clarity and precision. The tip opening, in tandem with the hard rubber facing, also helps reduce squeaking and ensures stable pitch production across the alto saxophone's range.

For added convenience, the AMR-5MM mouthpiece includes a ligature and cap. The ligature securely holds the alto saxophone reed in place against the mouthpiece, while the cap protects the mouthpiece when not in use. With a cap and ligature included, the AMR-5MM mouthpiece is ready to play right out of the box.


Specifications
Material: Hard Rubber
Features
Sizes:
5 - .071"
6 - .076"
7 - .081"
8 - .086"
9 - .092"