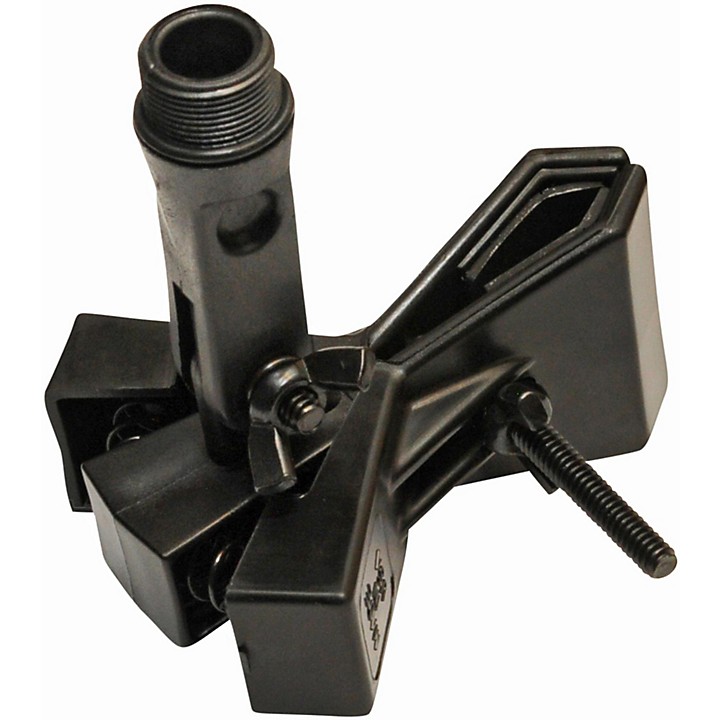 Clamp-on microphone holder.
Designed for use in drum mic placement, all MIC-EZE clamps are made of nylon with glass fill polymer for added strength and light weight (only 3oz.). The locking design assures secure attachment to any rim, pole or stand you chose. The clamp opens a full 2" and has neoprene protective pads. The M-3 Clamp and arm are a combination of the M-1 and M-1A. With the arm in a vertical position, the M-3's clamp will attach either vertically or horizontally. The M-3's clamp and arm are perpendicular. Its arm swings towards and away from the clamp and has male 5/8" 27 microphone threads, so you can use virtually any microphone you chose.

Though it's primarily for drum miking, its use is not limited to drums. There are many situations in the studio and on the stage where the MIC-EZE is helpful. It is very durable. In fact, some musicians have been using the same clamp in excess of 20 years with no positioning fatigue.
Features
2" Extra wide opening clamp jaw
Protective clamp pads
Vibration & shock absorption
Lock-on design
Very lightweight - only 3 ounces
Black finish
Strong, compact, durable
Clamps anywhere
Unlimited positioning with a quick & easy release
Proudly made in the USA